Best Practices for Trade Show Exhibitors – 6 Key Insider Tips
published: September 9, 2019 | updated: August 8, 2023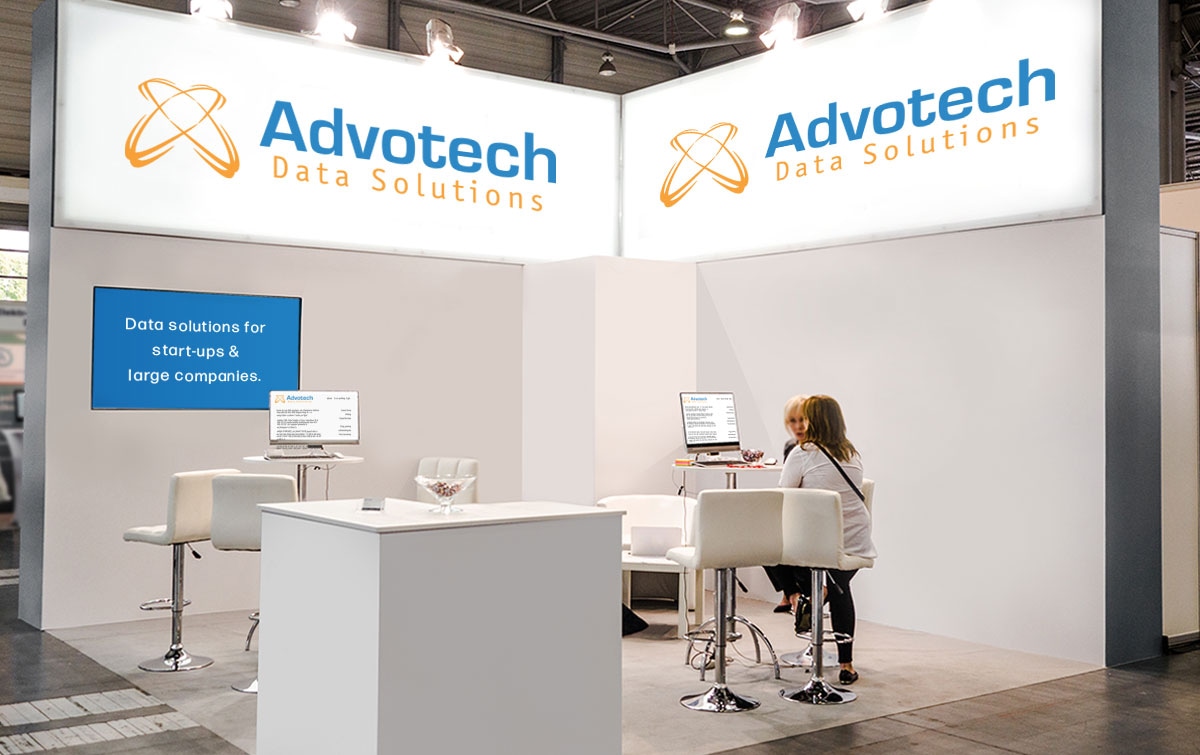 Exhibiting at a trade show is an important part of a marketing formula but there are many secrets to having a successful trade show that even experienced exhibitors can benefit from. "Location, Location, Location!" remains a true key to success but there is a lot more that goes into maximizing the investment in your exhibit, so let's unpack it.
Controlling Trade Show Costs
One of the first things most exhibitors should know is that for the majority of the shows, the cost of the booth space is the least expensive part of the show. Even experienced exhibitors get hung up on booth fees because it's a clear expense. However, it is all the other trade show related expenses that add up but can be managed carefully. For example, drayage (transporting your exhibit materials from the dock to the booth and back). Depending on the size of the booth, the drayage can easily exceed the cost of the booth space. Once you've purchased your booth, it is tough to control the drayage costs. When purchasing your booth, pay special attention to the size and weight of the booth when stored.
Displays
For most 10 x 10 or inline booths, there are many great display options. A few displays we really like for size and weight control without sacrificing a great look are:
Signage
Inside the booth, signage can help draw people to specific concepts. This works in the smaller 10 x 10 booths but also the larger booths. The signage in a booth when done right can be reused many times and in many ways, not just at trade shows. There are more cost effective and beautiful signage options today than ever before. We like...
Picking a Place
Picking your booth location can be tough, especially if you haven't personally attended the exhibit before or the floor plan has changed. The most obvious prime location is right near the primary entrance or exit of any trade show. If this is unavailable to you, it gets a little trickier to choose your space. If you have an "in-line" booth, you have a lot of options. If you have an island or other special configuration, your options may be a little more limited.
Whatever your configuration, picking early as possible usually provides you the best location opportunities. There are a few broad concepts to consider when picking your space:
The farthest wall on the left or right will often be extremely busy to start the day but the rest of the day slows down. At Crestline, we prefer to be closer to the middle to avoid the morning rush.
Being next to a food court area can be ideal especially if you have a visual demonstration that people can see. However, the downside of this is that people may pass by the booth just to get to lunch.
Avoid any area where there is only a one-sided display area. This usually occurs along the back wall where organizers sell available space. While it looks good on the floor plan, if you know attendees' traffic patterns, most will move to the aisles that have exhibitors on both sides.
Corner spaces are usually worth the upcharge and even though they don't have an exhibitor directly across from you, because you are exposed from the side and the front. Corner locations are an excellent upgrade in most cases.
Inline Booths
Inline (linear) booths are some of the most cost-effective formats for trade shows. Inline booths are enclosed on three sides with one open space, usually in the front.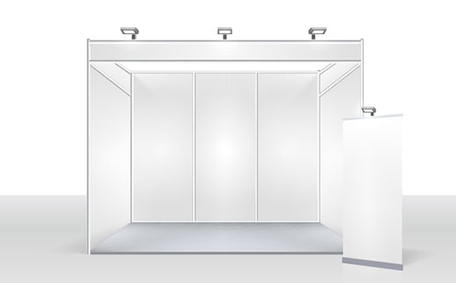 Inline Booth
Even if you aren't likely to win any design awards with your inline booth you can still offer a fantastic trade show experience. With inline booths, it is important to offer participants something visually unique and interesting, to catch the eyes of those walking by.
The design of the inline booth does matter and can encourage participants to stop and visit your booth. Some trade shows will allow you to purchase both sides of an aisle and use overhead banners to make the inline space feel more like an island. This is a very cost-effective approach and encourages people to walk "through" your booth without the expense of an island. Whatever choice you make with your inline booth, you need to be sure to have enough room to get people into the booth. At the same time, if you can draw a crowd that gets into the aisle, that is a surefire way to be one of the hottest booths at the show. In addition to branded games and puzzles which can hold attendees attention when they visit, here are some additional suggestions to add some oomph to your booth:
Island Displays
An island booth is a large-sized booth that is exposed to traffic on all four sides. Get the most bang for your buck with an island display designed with four open sides to maximize your exposure and accessibility. Island and other special configuration booths are usually reserved for bigger budgets, but they are considered the "gold standard" of trade show exhibits.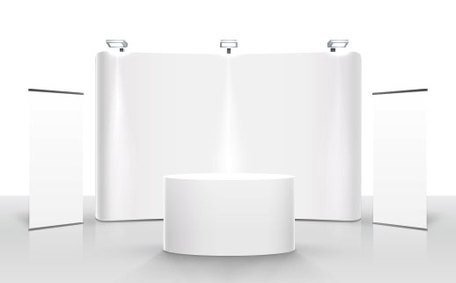 Island Booth
Multiple locations
Having multiple locations is a tough strategy to execute and one that should be used sparingly. While it seems like you would reach more people this way, you dilute your efforts. However, if a trade show organizer is offering the opportunity to exhibit outside the show floor in addition to the show floor, this can be a fantastic opportunity. The cost is often higher with multiple locations and the traffic can be less steady, but the exposure is usually significant. The best traffic is usually at the beginning of the show, at lunch, and at the end. This concept can be very effective on its own but is often most effective when combined with a larger or enhanced booth on the show floor. At these booths, giving away a small, but useful promotional giveaway can be very effective in capturing traffic.
Pre-Show Promotion
Pre-show marketing is another huge component of successful trade show marketing. Plan and carry out a targeted approach to ensure you get the right clients to visit your booth. Consider reaching out to key prospects ahead of time with an offer to attend the show for free or at a significant discount. This is usually seen as a win/win by event organizers, as you are offering to bring your prospects to the event.
Don't miss the importance of asking the trade show organizer if they are willing to provide you options to pay for attendees or offer a special discount. Offering discounts is one popular way to market your event. If the event organizers aren't already offering this option, they might be willing to test it out with you.
Online pre-show promotion efforts can be extremely effective. Make sure you are promoting your presence at the show and that you have a designated page on your website with information about the show (and your location) and why people should visit you. A well-done page will often capture traffic for people searching for information about the show, and branded social media posts can also help garner audience interest.
In addition to promoting your event on your website and social media platforms, there are other ways to encourage participants to visit you at the show. One of the most popular pre-show promotion ideas is to offer an exclusive free gift for those who come by and mention the mailing (physical or printed). This helps you track the results of the promotion while also driving traffic. Of course, the free gift needs to be something most people really want and would go out of their way to get. It also needs to be exclusive only to people who reference the promotion.
At-Show Promotion
Some organizers offer a promotion that encourages attendees to stop at select exhibitor's booth for a stamp of some type. These promotions are extremely effective at driving traffic and giving you an opportunity to engage with attendees. The downside to these promotions is you will be inundated with traffic that just wants the stamp. You have to be prepared for this traffic and ensure that you can convert some of the conversations into a worthwhile conversation rather than just giving a stamp away. We strongly encourage you to participate in these promotions and to have a trained person who can engage properly with the attendees in a way that the right attendees stick around for a conversation.
As mentioned earlier, choosing to be a sponsor at the event is another great way to bring folks around to your booth. Having your brand promoted in multiple ways at the show ensures that when people walk by your booth, they have some recognition of who you are.
One of the benefits of being a sponsor is often the opportunity to contribute a branded giveaway to the trade show "swag" bag. Trade show bags have a huge brand exposure, can vary by price point, and the return on investment is usually extremely high.
Swag Bags & Giveaways
As stated in our article, How to Create Unforgettable Custom Swag Bags:
8 Standout Ideas, trade shows and conferences are great locales to offer attendees a swag bag filled with custom giveaways. Among the most effective items are health and wellness items, notebooks and journals, tech items like custom chargers and power banks, and promotional water bottles. Add these items to a custom imprinted conference bag or trade show tote, and you will be good to go!
Trade Show Giveaways
In addition to sponsored swag bags, custom trade show giveaways are another trade show staple. The right trade show giveaway can get attendees engaged and talking. Yet there are common mistakes people make when considering trade show giveaways. One of the most common mistakes is thinking that you need to provide something for everyone. Rather than ordering a large quantity of cheaper items, consider having a useful but inexpensive item for most attendees, while conserving some higher-priced items to engage the most qualified buyers.
Another common mistake is purchasing giveaways that are heavy and/or large. The heavy items cost more to get into your booth and usually aren't well-received by attendees because they don't want to walk around all day with something that's cumbersome to carry. The best trade show giveaways are useful, lightweight, and portable. Statistics show that 52 percent of consumers keep promotional products because of their utility.
Most Effective Free Gifts and Giveaways
Here are some very effective trade show swag and giveaways that are most effective at engaging attendees as well as driving traffic.
Power Banks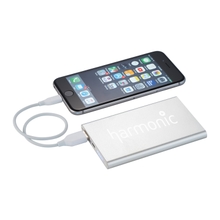 Phone Stands/Grips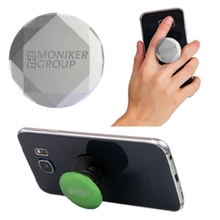 Everyone has a mobile phone that they bring everywhere with them, so why not capitalize on this trend and offer a highly useful, custom imprinted phone stand as a free gift.
Drinkware
Pens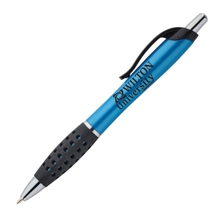 Promotional pens are affordable, lightweight and take up very little room. Pens make the perfect trade show giveaway or addition to your swag bags.
USB Flash Drives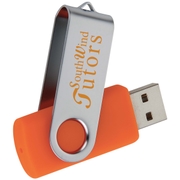 Bring USB flash drives to your next trade show or expo and pre-load each one with a printable or digital coupon. This is a great way to get leads from a trade show or other event to go on and make a purchase. It is easy for paper coupons to get lost among other flyers and papers at trade shows, having a digital coupon stored on a flash drive is a great way to ensure that your coupon will make it home with attendees that receive your flash drive.
Charging Cables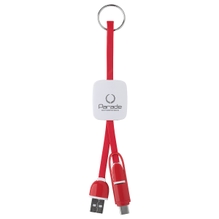 Other Awesome Trade Show Giveaways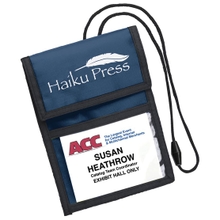 High end badge holder – Replace the boring badge holder with one of our multi-functional branded badge holder options. Outfit your staff with these as well and they become a talking point to engage clients.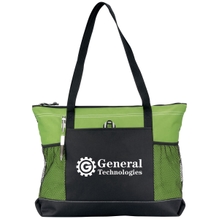 An upgraded trade show bag – Replace the usually less expensive bag that everyone gets with something nicer. A custom tote bag is a popular choice at many shows and offers great visibility. Promotional totes such as the best-selling Conference Tote or TranSport Tote make it easier for attendees to carry literature and other items.
More Trade Show Tips

A few final trade show tips to consider for all exhibitors to maximize your trade show success:
Convey a unified and professional image with corporate apparel. Read more about the Importance of Corporate Apparel here
Anything you can wheel on like luggage can usually avoid drayage
Don't violate rules by putting signs or equipment outside of your designated area
Ensure you have a good contact that you can call for help while at the show
Keep branded bottled waters and mints with your logo on hand to offer booth visitors as well as to quench your thirst and soothe your throat from doing so much networking!