Promotional Product Design Ideas: Fun Slogans, Sayings & Quotes
published: July 3, 2019 | updated: July 27, 2023
Promotional products are a great way to spread your brand message and get your name out there. Custom imprinted products make great employee appreciation and onboarding gifts, as well as impactful trade show giveaways.
In addition to your business or organization's name or logo, adding a catchy saying or promotional company slogan represents another opportunity to communicate your message, express a sentiment, and show who you really are. Whether you choose a humorous phrase or an inspirational quote to add to your personalized products, take this opportunity to make something truly unique and memorable with promotional products slogans.
Water Bottles
Promotional water bottles make ideal giveaways for trade shows, charity road races, and schools. They are also a terrific choice for the workplace- great for employee onboarding, job fairs, and workplace health and wellness programs. Use this popular category of promotional products to spread a healthy message, raise school or workplace spirit, and to encourage healthy practices. Add a personalized touch with one of the catchy water bottle slogans below:
Drink Outside the Box
Drink Up
Hydrate to Dominate
Pure Awesome
Hydrate, Feel Great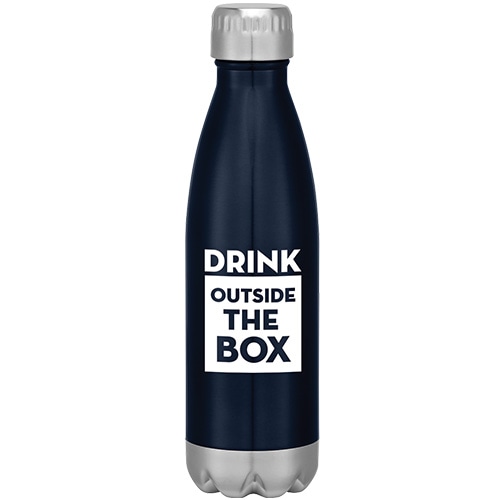 Travel Mugs/ Coffee Tumblers
Custom imprinted coffee mugs and travel tumblers let you take your coffee, tea, and other beverages with you on the road. Many are designed to keep hot beverages hot and cold beverages cold and fit in most car cup holders. Coffee slogans are everywhere these days, so why not capitalize on this trend?
Promotional travel mugs and tumblers are the kind of giveaway that people tend to hold on to because they are useful, and are a great choice for students, teachers, employees, and potential customers and clients. Amplify your brand message on a practical tumbler, such as the immensely popular Himalayan Tumbler (pictured below) and then add a creative coffee mug saying to go with it.
Blessed & Coffee-Obsessed
Have Coffee, Will Travel
Hello, My Name is Awesome
Just Add Coffee
Office Ninja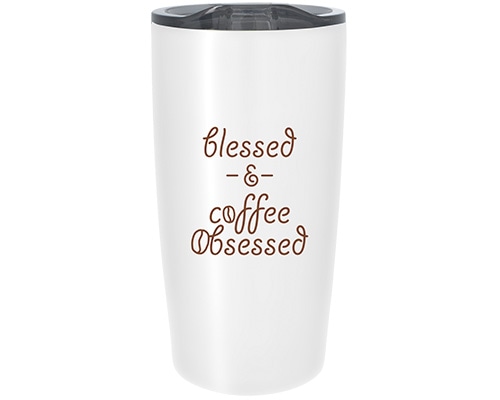 Wine Tumblers
Add a funny wine quote to a personalized wine tumbler for a memorable wedding favor, corporate event, or wine tasting. The perfect size for a serving of wine, tumblers are one of the most popular choices within the promotional drinkware category. Add a wine saying to a trendy style such as the Bevie Insulated Tumbler (featured) and sell at community theaters, wine bars,and fundraisers. Are you a wine or other beverage distributor? Adopt one of the advertising slogans below and hand out branded products at special events or to thank new customers and clients.
On Cloud Wine
It's Wine O'Clock
Cheers
Sip, Sip, Hooray
Wine a Little, Laugh a Lot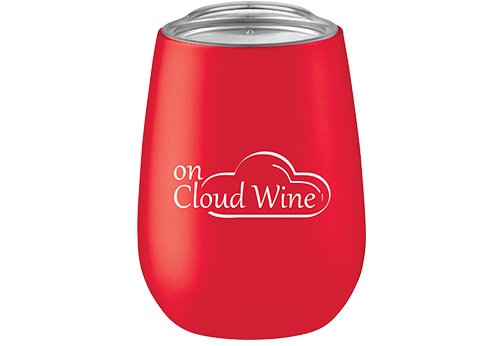 T-Shirts:
Promotional t-shirts are one of the most versatile promotional product categories out there. Order them for company team-building, employee appreciation, and to hand out as an education or trade show giveaway. As there are ample imprint areas on a t-shirt, this is the ideal backdrop for your logo design, along with a fun or clever t-shirt slogan. We love the Gildan Ultra Cotton 100% Cotton T-Shirt (featured below) for the numerous color choices and pre-shrunk comfort. Great for sports teams and charity races, have some fun by adding a motivational quote or saying.
100% Awesome
Namaste
Dream It, Do It
Why Blend in When You Can Stand Out?
Good Vibes
Pens:
Custom logoed pens are one of the most effective (and affordable) promotional giveaways available today. Hand them out at your place of business, to employees, to students, and to trade show participants. Add a catchy slogan and recipients will never forget your name. The Impulse Pen (below) is a top pick for its modern styling and ample imprint area.
The Write Stuff
You've Got This
Make Today Count
Very Important Pen
Write Here, Write Now
Tech Accessories:
Show off your imprinted logo and a promotional slogan on one of our popular tech accessories at your next school function, trade show, or corporate event. The Silicone Tech Pocket (pictured below) is one of our top-selling custom tech accessories for its practicality, price point, and size. It is compact enough to be included in a mailing; add a catchy slogan or tagline phrase to make a great first impression.
Stay Connected
Call Me Maybe
Let's Connect
Tech Wizard
Power Up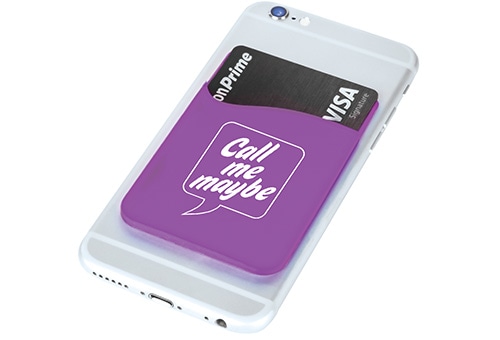 Education Giveaways:
For Teachers
Show appreciation for teaching staff and volunteers with custom imprinted coffee mugs, notebooks and journals, and tote bags. In addition to your school name and logo, an inspirational quote goes a long way in expressing how important teachers are to your community. The Budget Boat Tote (featured below) has a white background that makes an ideal canvas for your design and message.
Teach, Love, Inspire
Teacher Life
I Teach, What's Your Super Power?
Making a Difference Every Day
Teaching is a Work of the Heart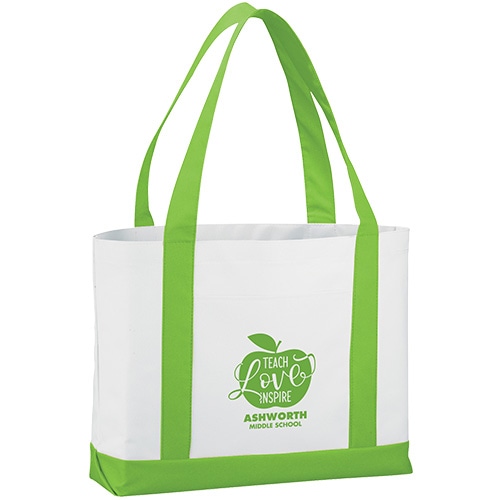 For Students
Give away branded school supplies to welcome teachers and students back to school and root for the home team with logoed school spirit items. Consider a custom drawstring bag for students of all ages, college tours, as well as sports teams who travel to other schools and tournaments. We love the Drawstring Backpack 2.0 pictured below.
Can't Hide Our Pride
Go Big or Go Home
One Tribe
School, Family, Community.
Loud and Proud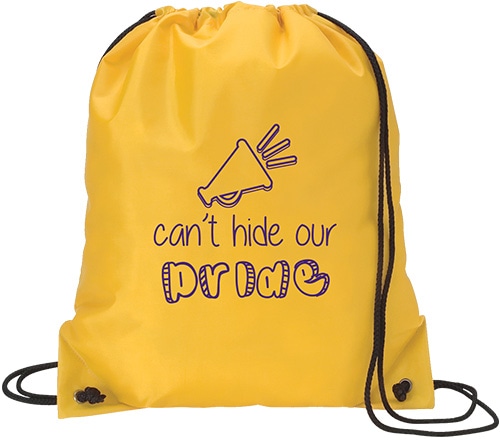 Healthcare Giveaways:
Whether you are looking for a giveaway to hand out to new or existing patients, or you are a healthcare employer who wants to show appreciation to your dedicated staff and volunteers, we have a custom health and wellness product for you. Add an inspirational quote or saying for even more impact, along with your contact information, and/or your emergency phone number. The Rescue Beads Hot and Cold Pack is one of our most popular healthcare giveaway items. Add a healthcare slogan below for a great education, nurse appreciation, or new patient giveaway.
The Power to Heal
5-Star Care
A Legacy of Excellence
Healing Hands, Caring Hearts
Nursing is Heart Work