Top Manufacturing Trade Shows for
Your Business in 2023 & Beyond
published: August 1, 2023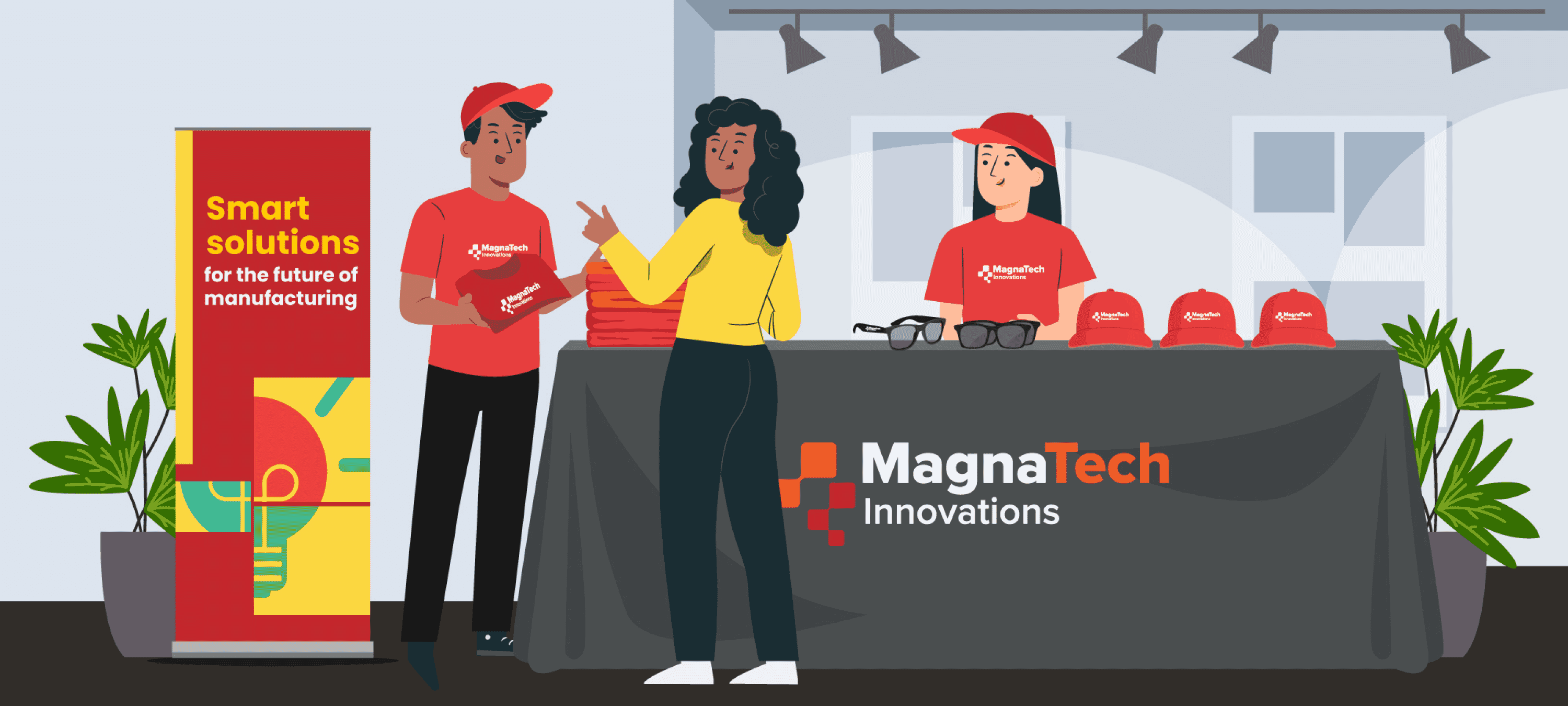 If you're part of the manufacturing industry, chances are you've attended or at least heard of the top manufacturing trade shows. Today's best manufacturers are on the front lines of innovation in their respective sectors. They're also showing the industry (and the world) what they're up to at these trade shows. If you want to exhibit at or attend a manufacturing trade show, you've come to the right place.
We'll cover everything you need to know, including:
Why you should market your company at a manufacturing trade show.
The best way to set up your manufacturing trade show booth.
The most-wanted products and giveaways to offer your booth attendees.
Which manufacturing trade shows you won't want to miss in 2023.
Why Should You Exhibit at a Manufacturing Trade Show?
You may have questions about the benefits of trade shows or if they're even worth it. The short answer is that showcasing your company and its products and services at a tradeshow is always beneficial.
Think about it this way. Rather than reading about what Company X or Y is doing in your sector-specific news outlet, you can meet them face to face. You'll likely witness demonstrations of products or processes that you've wondered about, or find companies interested in purchasing the innovative solutions to manufacturing needs that your business offers.
Let's take a closer look at some of the top reasons you should exhibit at a manufacturing trade show:
Be on the front lines of the latest developments and the future direction of your industry.
Strengthen your network.
Form new collaborations or partnerships.
Drive brand exposure.
Get a close-up of what your competitors are up to.
Drive lead generation and interact with your consumers/target audience.
How to Set up Your Manufacturing Trade Show Booth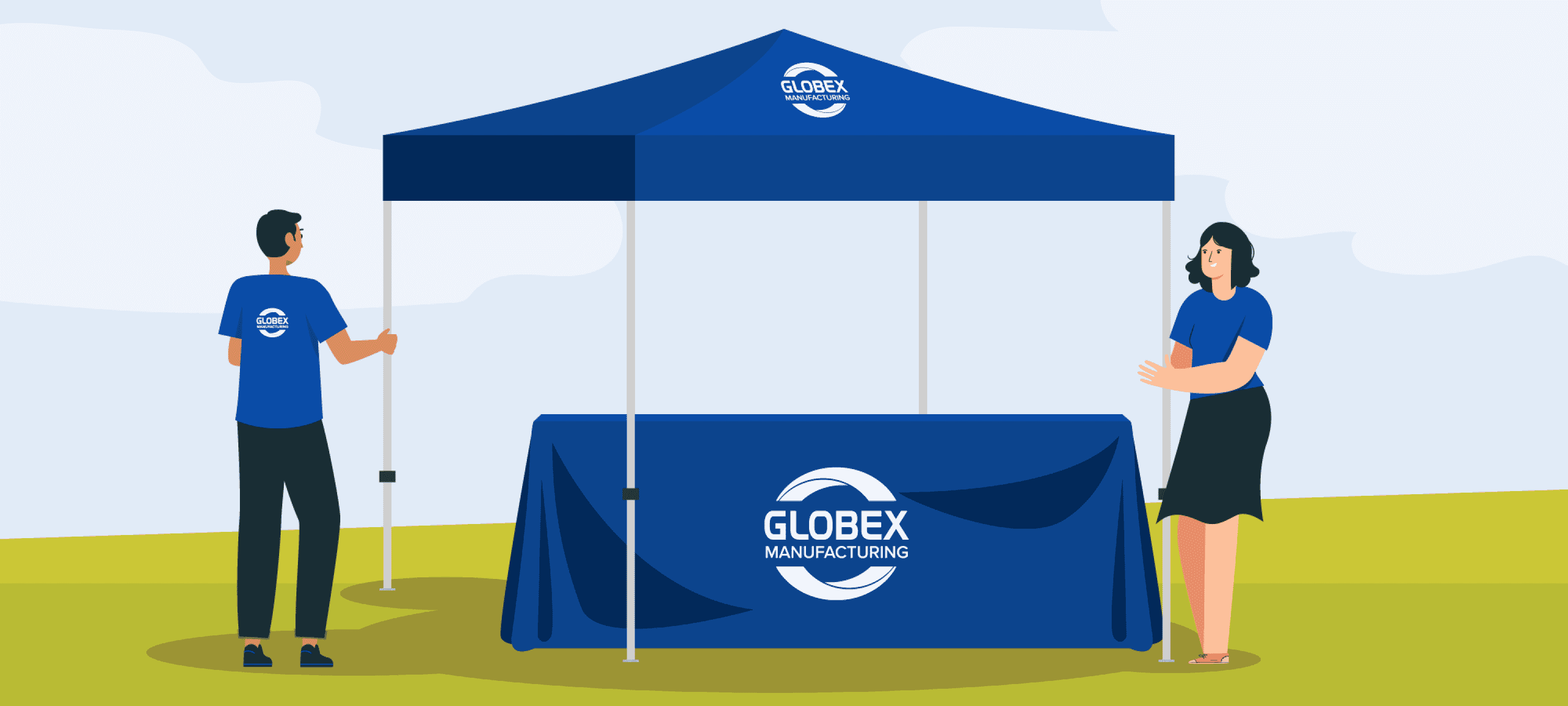 What you need for your tradeshow booth will depend on your specific sector. For example, if you're in aviation manufacturing, you'll likely need a lot more exhibition space and displays than a company in the food packaging sector will need.
To bring it back to the basics, you'll want to keep these considerations in mind as you set up your booth:
What Promotional Products are Best for Manufacturing Trade Shows?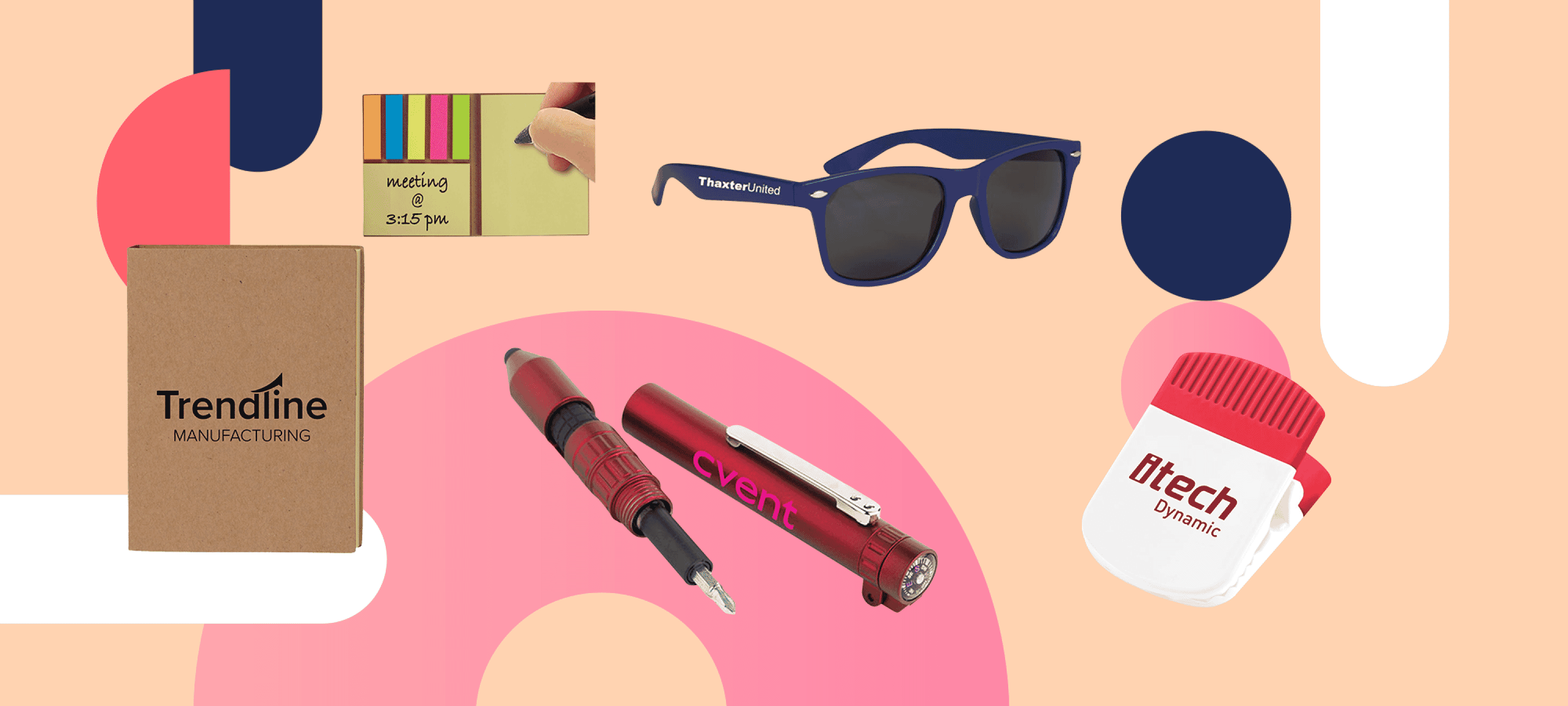 Competitors and leads alike will visit your booth. To make it a memorable experience, you'll need branded promotional products they'll look forward to using.
Take a look at our top promotional products you can give away at your next manufacturing trade show:
About the International Manufacturing Technology Show
At the International Manufacturing Technology Trade Show (IMTS), innovators, builders, and sellers of manufacturing technology convene to spotlight groundbreaking innovations and technologies in automation, robotics, traditional manufacturing, and more. It takes place every other year on even-numbered years. The next IMTS is set for 2024.
What Manufacturing Trade Shows Should You Attend in 2023 and Beyond?
Although the International Manufacturing Technology Show is the largest trade show you'll attend next year in 2024, there are plenty of others to check out this year as you lead up to North America's biggest manufacturing event. Let's dive into some of the manufacturing trade shows you'll want to keep on your radar in the coming months:
The last thing you want to do is show up to your next manufacturing trade show empty-handed. Our highly experienced account managers at Crestline have unique ideas for just the right sector-specific manufacturing promotional products to give away at your booth. Contact us today, and let us handle all your tradeshow booth customizations and merch from A to Z.