Journey Messenger Bag
Item # 120702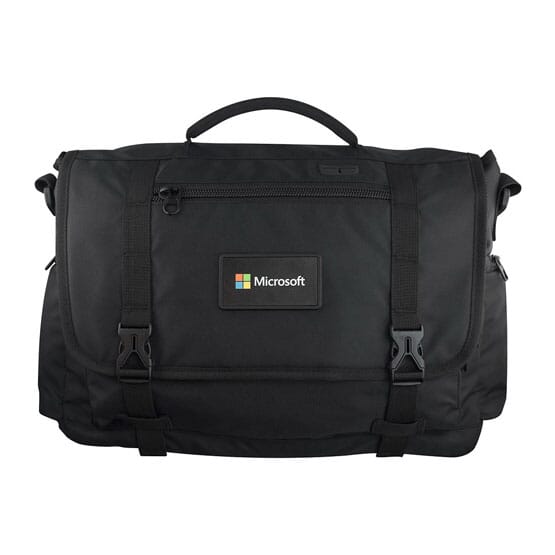 Product Details
Carry your brand where ever you go with this conveniently designed messenger bag.
• A TSA checkpoint friendly messenger bag made out of 840-denier polyester.
• Padded laptop pocket holds up to a 15" laptop.
• The spacious main compartment features quick release magnetic closure for easy access during travel.
• Includes a felt lined tech pocket, RFID pocket, interior and exterior water bottle pockets, and accessory pockets.
• Quick release padded adjustable strap is comfortable and easy to carry.
Size:
17 1/2"W x 12 1/2"H x 6"D
Imprint:
Full color
Imprint Area:
3 5/32"W x 1 5/8"H
Product Details
Carry your brand where ever you go with this conveniently designed messenger bag.

• A TSA checkpoint friendly messenger bag made out of 840-denier polyester.

• Padded laptop pocket holds up to a 15" laptop.

• The spacious main compartment features quick release magnetic closure for easy access during travel.

• Includes a felt lined tech pocket, RFID pocket, interior and exterior water bottle pockets, and accessory pockets.

• Quick release padded adjustable strap is comfortable and easy to carry.

Size:

17 1/2"W x 12 1/2"H x 6"D

Imprint:

Full color

Imprint Area:

3 5/32"W x 1 5/8"H

Item # {{ scope.currentItemNo }}

Product Options