Sorry…
The Take 5 & Revive Kit has been discontinued
But you may be interested in these alternatives: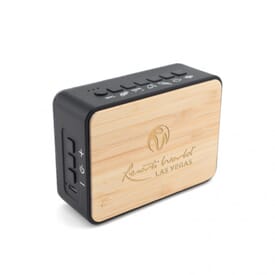 Item # 126001 01A
$24.39 - $20.27
Min qty: 50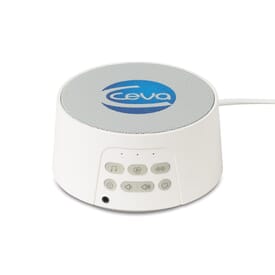 Item # 125617 90A
$59.98 - $46.14
Min qty: 12
Compared to the Take 5 & Revive Kit
Item # 125672
Product Reviews

0
Sorry, there are no reviews for this product yet!
What Our Customers Are Saying About Crestline
Rated
5
/ 5 based on
35 reviews
. Showing our 4 & 5 star reviews.
Trustpilot reviews
Product Details
Coming up with thoughtful rest and relaxation gift ideas for employees and clients doesn't have to be stress you out. These relaxation kits arrive in our recyclable kraft gift box and include a blackout eye mask and the R&R Sound Machine.
Made of super soft fabric for eye comfort, the eye masks featured in these stress relief gift sets make good gifts for relaxation, mindfulness, travel, restorative naps or simply to give eyes a short break.
The R&R Sound Machine takes these stress relief kits to another level, providing a blanket of white noise at home while also being stylish enough for office desks. Easy to pack into a bag or suitcase, the small size and light weight of these therapeutic gifts make them easy to carry anywhere your recipients need a low-cost way of blocking out environmental noises and distractions.
• The eye mask has an adjustable headband for a customizable fit.
• You can leave any of the 24 soothing sounds on all night or use the optional timer that can be set for 30, 60 or 120 minutes.
• There is a headset audio option that is ideal for meditation, concentration or taking a nap. This audio input allows you to enjoy the sounds without disturbing others.
• Sound Machine is a calming gift that will relax your mind for a restful night or can be used at the office to mask conversations, making it perfect for office privacy.
• Includes: 6 white noise options, 6 fan sound options, 12 soothing nature and calm-inducing sounds such as ocean, crashing beach waves, crickets, rain, thunder and lightning, forest birds, pendulum, train, water, lullaby and more.
Size:
8 1/2"W x 7"H x 3 1/2"D
Imprint Area:
2 1/2"W x 2"H (sound machine)
Setup Charge: $65
Production Time: 7 working days (does not include payment, art prep, or shipping time)
FOB: MA
Pricing
| | | | | | |
| --- | --- | --- | --- | --- | --- |
| Quantity | 8+ | 25+ | 50+ | 100+ | 300+ |
| Price | $61.18 | $55.62 | $52.75 | $50.99 | $47.07 |
The information provided here is for reference only.
Still need help finding a product?
Contact us
Write A Review