Cause Related Marketing Campaigns
3 Non-Profit Case Studies
published: November 5, 2019
Colorful Cowbells at My Place Teen Center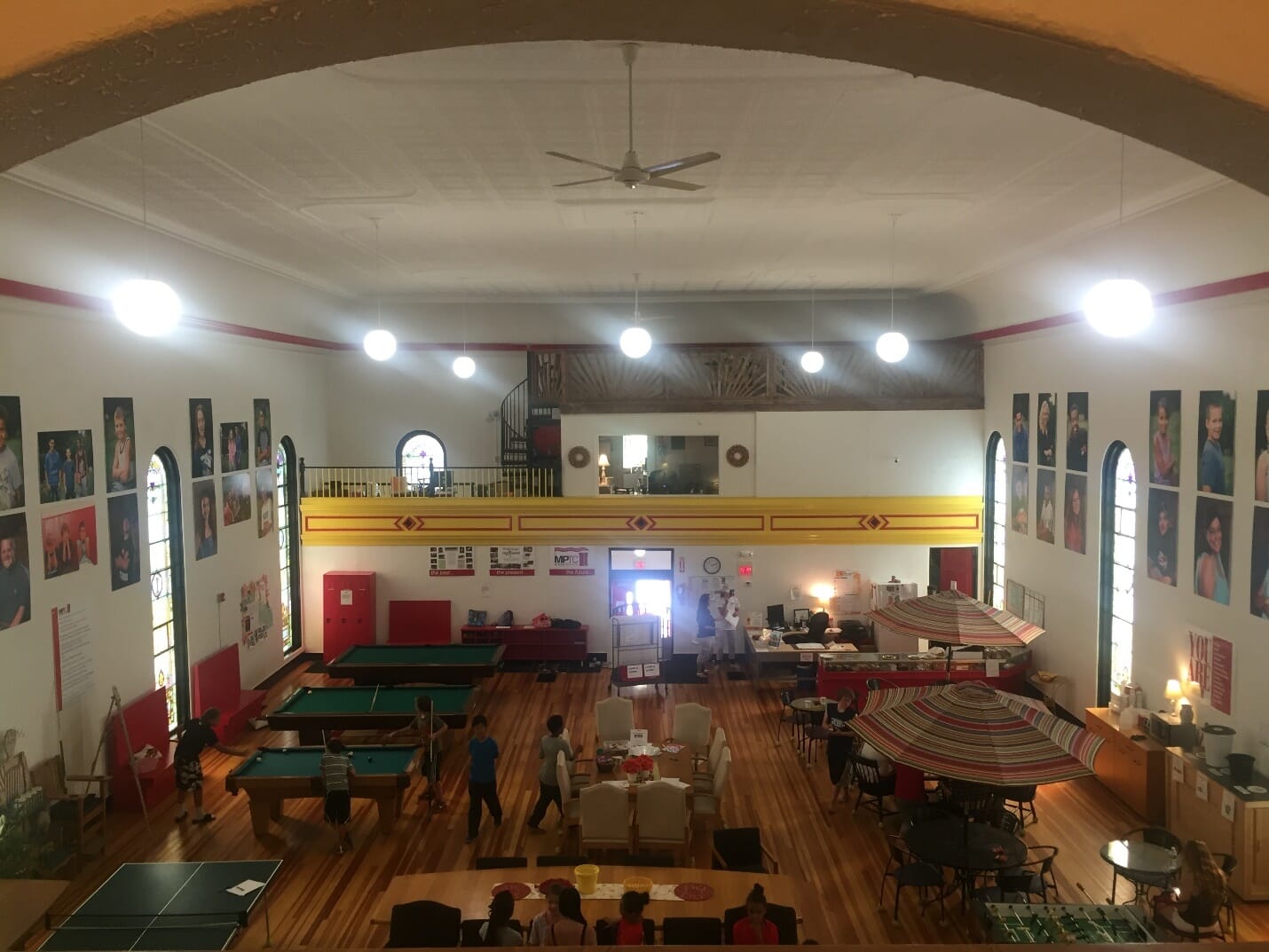 Main gathering area at My Place Teen Center
My Place Teen Center is an after-school drop-in destination for youth in the Greater Portland, Maine area. Their mission is to provide a safe haven for youth, ages 10 – 18, sustaining them with comfort, meals, resources, and hope.
The center goes beyond just providing a safe place for teens, they provide healthy meals, life skills training, academic assistance, personal development, mentoring, physical fitness, nutritional skills, leadership skills, art lessons, higher education and job acquisition support, and on top of all that, a fun place to hang out where everyone feels like they are at home.
MPTC was established in May of 1998 under the name Mission Possible Teen Center as the city's first no-barrier program for all kids. After a significant increase in turnout, they ended up relocating to their current Westbrook, Maine location. To celebrate their 15th year of serving youth, they rebranded and became My Place Teen Center—a name that perfectly embodies the spirit of the center.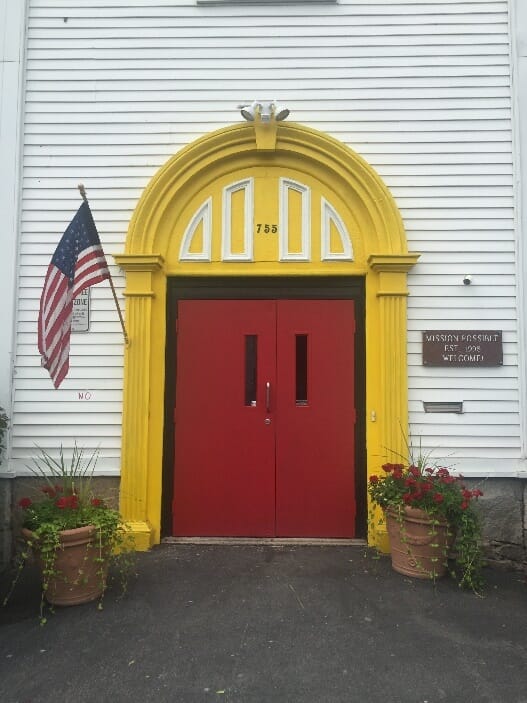 Today, MPTC serves roughly 500 kids per year, 60-90 per day, and serves 10,000 healthy meals annually. As a non-profit organization, acquisition of funding to support their life-changing programs is always an ongoing struggle. This year, MPTC was chosen as the beneficiary of a local road race, TD Beach to Beacon 10K.
The TD Beach to Beacon was founded 19 years ago by Olympic gold medalist Joan Benoit Samuelson who wanted to fulfill her dream of creating a race with a course winding along the stunning coastline of Portland, Maine where she used to train. The race draws in roughly 6,500 runners and thousands of additional spectators. It is a widely anticipated event and this year, the even sold out all of their open to the public registration bibs (about 4,000) in less than 4 minutes! Each year, a non-profit organization that serves the youth is chosen as a beneficiary to receive a donation from the Beach to Beacons charitable foundation.
My Place Teen Center was chosen as the 2016 beneficiary. In addition to the donation they received, they also had the opportunity for a great deal of publicity and additional fundraising while at the event. MPTC decided that they wanted an item that they could sell at the race registration to help raise additional funds for their center.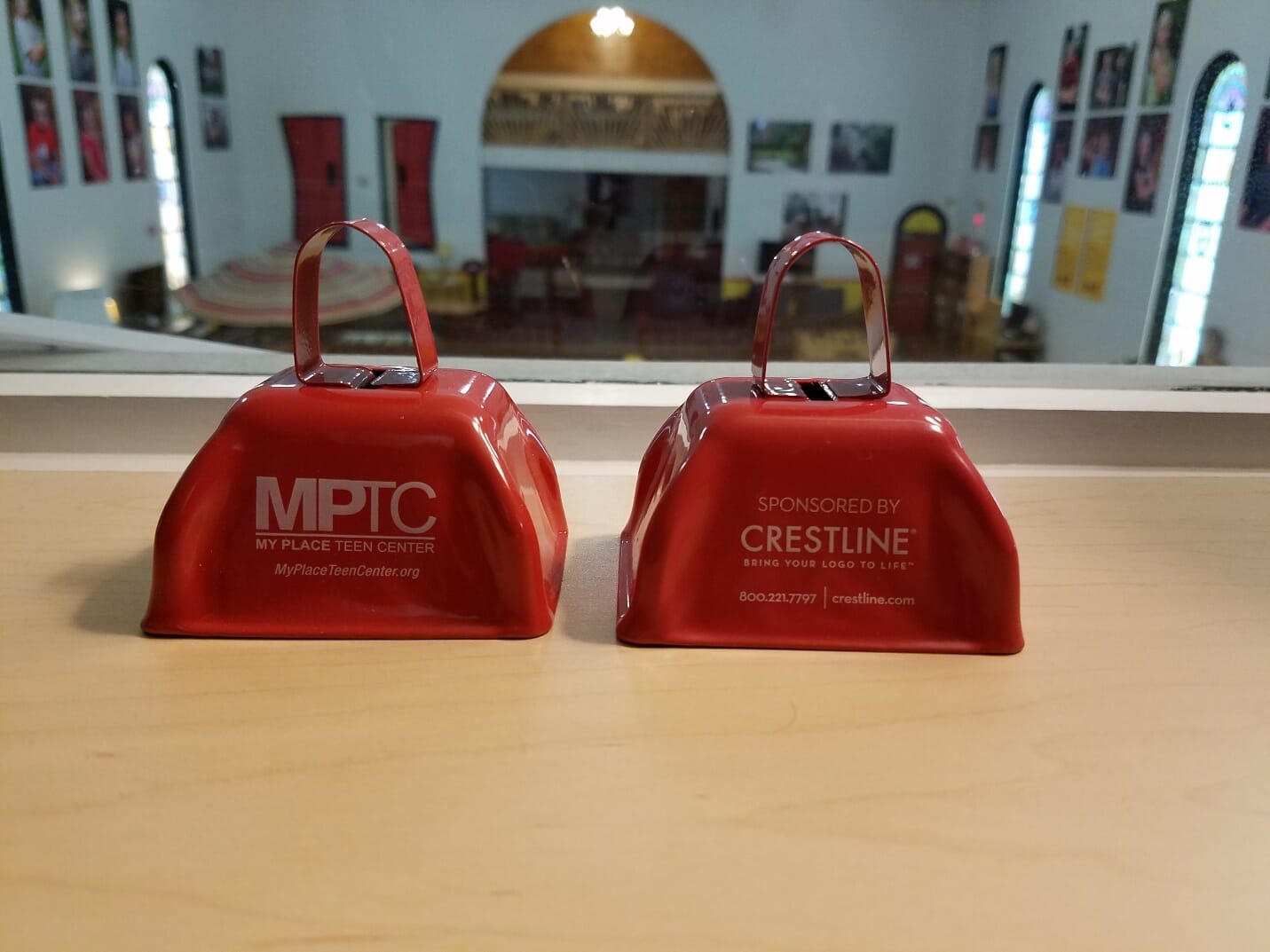 They selected our Kickin' Cowbell. They knew the item was the perfect way for spectators to cheer on the runners from the crowd. After receiving their quote and recognizing their immense impact on our local community, Crestline decided to lend a hand to MPTC during this exciting time by donating the cow bells so that all the money raised could go towards supporting the youth who have come to consider MPTC their second home.
MPTC was able to sell half of the cowbells at this event and the reaction from the crowd was positive. Everyone loved the color of the bells and how the logos came out. They plan to use the remaining cowbells at future events for additional fundraising.
A card we received from MPTC thanking us for our donation.

Read more about My Place Teen Center and the TD Beach to Beacon.
Making Change: Bringing a Non-Profit's Logo to Life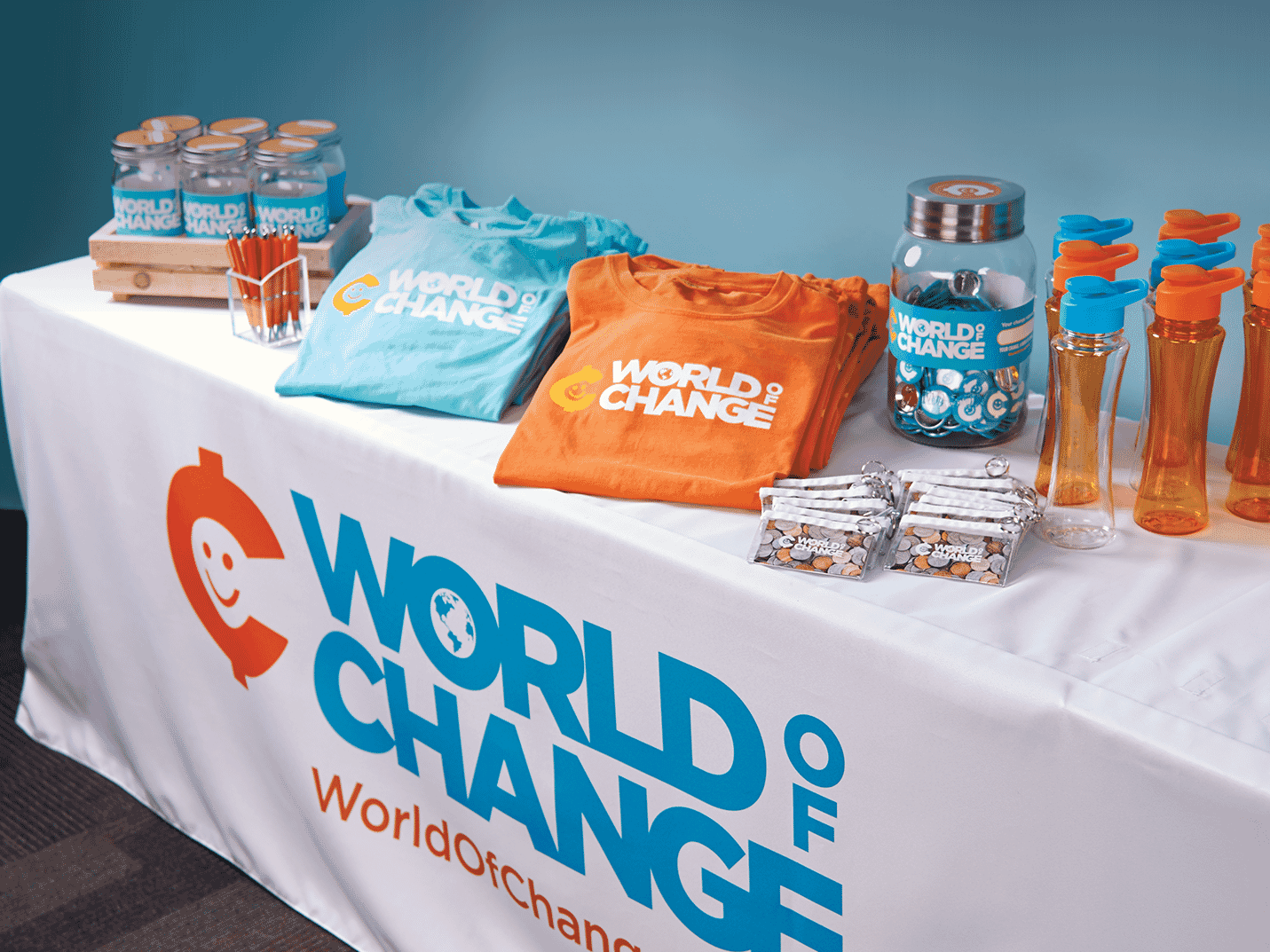 When World of Change launched in 2017, its mission was elegantly simple: collect spare change to fund worthy causes. With an estimated $10 billion in loose coins currently sitting idle in households, the concept has the potential to add up to some big change. But during the initial startup phase, founder Matt Hoidal was faced with the challenge of figuring out how to take this simple idea and translate it into a fully fleshed out brand from scratch.
Says Hoidal, "World of Change needs to be something people can visualize, touch, hear and feel, so we had to have something tangible to help illustrate how our change collection and investment concept would work."
For the organization and its purpose to be communicated successfully, it was clear that sandwich bags and envelopes wouldn't cut it when it came to coin collection. Instead, Hoidal created coin kits all his own by repurposing this ID pouch to act as a branded coin carrier.
"World of Change is all about helping people believe in the power of philanthropy and change as well as their own capacities as change makers," explains Hoidal. "These products enable us to achieve the engagement element of our brand, which is central to who we are—bringing people together in an experiential way to feel the power of giving."
The coin kits are set to play a large role in Hoidal's upcoming ChangeFest on October 28th in Portland, Maine, where the goal will be to collect over $225,000 worth of coins—setting a new world record and raising some serious cash to support various charities. The humble penny never seemed mightier.
"Promotional products have and will continue to help us provide this sensory experience to change makers of all ages, everywhere," says Hoidal.
Thanking Supporters of Education at Noble Impact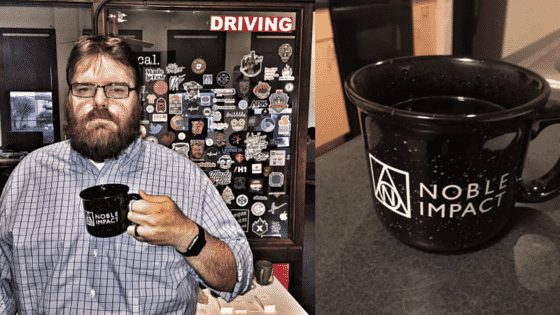 Noble Impact is a not for profit group based out of Little Rock, Arkansas that was founded in 2013. They work with k-12 students with the mission to provide all students with a relevant and purpose-driven education.
They achieve this mission by exposing students to relevant experiences and tools that enable them to navigate a world defined by uncertainty with an entrepreneurial skill set and a public service mindset. Whether they participate in classroom or afterschool experiences, they exit the programs with a newfound purpose and passion that will drive them to make a difference in their communities.
Noble Impact came to Crestline right before the holiday season because they were looking for the perfect way to thank their key partners for all of the hard work, inspiration, and collaboration they brought to the organization throughout the year. They were putting together gift bags and they came to us on a mission to find "the perfect mug" for their partners to sip their morning coffee from. Their hope was that each day their partners would be reminded of the positive change they're enacting in their communities through their work with Noble Impact.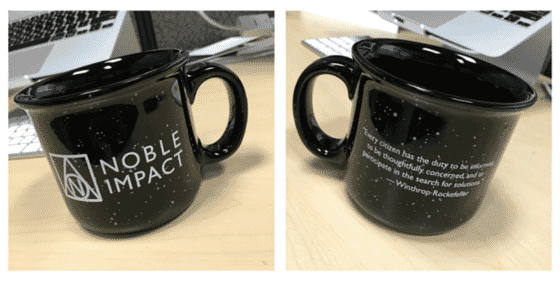 Their mission was accomplished when they discovered the Outdoor Adventure Mug; it was indeed "the perfect mug" they had been searching for. Erica Swallow, VP of Product at Noble Impact said, "the outdoor adventure mug was weighty, hearty and full of character." Erica also stated that "the mug embodies the adventurous Southern spirit that our team is all about. Being based in Arkansas, we take pride in the outdoors; today we even endearingly refer to the mug by its full name, The Outdoor Adventure Mug, because it's just the perfect description!"
They knew this mug would be the perfect gift because they could see themselves and their partners using it in a number of ways and taking them everywhere, even out on a long hike. They imprinted the mug with their logo on one side and a quote by the Honorable Winthrop Rockefeller that reads: "Every citizen has the duty to be informed, to be thoughtfully concerned, and to participate in the search for solutions".
After receiving the mugs, many of their partners voiced big plans for how they intended to use the mug. One said he was going to use it to eat his chili out of while another thought it would be perfect for oatmeal. The mug accomplished exactly what they had hoped it would by transcending beverages alone and making its way into the lives of their partners and friends in so many other ways.
Also included in the gift bags given out to partners and teammates were a notebook and stickers, but Erica noted that by far the biggest reaction came once the mug was pulled out of the bag. Since the swag bags have been handed out they have received a number of social media interactions showing off the mugs from the happy recipients.
This promotional mug was perfect for accomplishing the goal that this organization had at hand. If you need help finding the perfect gift or giveaway for your organization, contact one of our Promotional Product Experts today!
For more for cause and non-profit promotion ideas and inspiration, check out:
Supporting a Cause with Custom Products: Camp Sunshine
Crestline Cares: K9s On the Front Line
Promotional Product Ideas for Social Causes: 4 Use Cases
3 Ways to Get Your Nonprofit of Charity Noticed with Custom Logo Items