Holiday Quotes, Sayings & Design Ideas for
Corporate Gifts
updated: August 4, 2023

December is a season of giving thanks and spreading joy. This year every business needs to go the extra mile to express appreciation to employees and customers for remaining loyal during the challenges of recent times. We are here to help you come up with the perfect way to say thank you!
Below you will find Christmas quotes, New Year quotes, and other holiday sayings that can be imprinted, embroidered, or engraved on one of our custom corporate gifts, either alone or paired with your logo. These holiday clip art and design ideas may be just what you're looking for, or just the thing to inspire a great custom gift idea of your own. You can get any design you see here on any corporate gift on our website, just call or chat in to request.
1. Thanks for Sticking with Us!
The perfect way to show how much you appreciate your customers at the end of the year is to add this expression of gratitude to one of our many Post-it® items or a mini stick up calendar for 2024. It's an inspirational message of which your clients are sure to take note! And — it also works wonderfully as an appreciation gift.
2. Let it Snow
Embrace the enchantment of the season and prepare for cold weather when you add this sentiment to gifts like durable Outdoor Adventure Mugs, fleece mittens and cozy blankets.
3. Peace, Love & Joy & Peace on Earth
Offer recipients timeless wishes for life's most essential blessings during the holidays and into the new year. When you add these messages to tote bags and other highly visible items, you spread joy to everyone who sees them!
4. Ho Ho Ho & Ho Ho Holidays
Don't we all need a good belly laugh? Make merry when you add a hearty chuckle to stick on phone wallets and Koozie® Can Koolers. Bonus: both gifts are flat, lightweight, and unbreakable, making them perfect for mailing out to work from home employees.
5. There's Snow Time Like Christmas
Funny Christmas sayings can provide entertainment all year long. This Merry Christmas message works whether there's high snow, low snow and no snow — snow what we mean?
6. Jingle Juice & It's the Most Wonderful Wine of the Year
It's easy to see why these tipsy twin phrases go together. Send a message of holiday cheer to your grape loving audience on wine glasses, insulated wine tumblers and whimsical wine glass cozies.
7. "I'm Only a Morning Person on December 25th"
This is one of those anonymous funny Christmas quotes that can't help but bring a smile to even the scroogiest Scrooge. This message makes the strongest impact on our warm winter logo clothing, pajamas and loungewear, coffee mugs and tumblers.
8. Seasoning's Greetings / 'Tis the Seasoning.
Everybody's got something cooking during the holidays, so why not spice up food gifts items such as our Spice and Seasoning Rub Bottle with one of these humorous messages? It also works with logo items such as aprons, cutting boards, potholders, and measuring cups.
9. Property of the North Pole
This Christmas time clip art works on household goods as well as logo clothing, especially hats — baseball caps, knit hats, and beanies.
10. Merry & Bright
It's dark outside! Catch the light when you add a cheerful phrase to Mini Glitter Notebook in holiday colors, shiny shatterproof ornaments and comfy Softside Jogger Pants .
11. Lighten Up!
We suggest adding this short message to one of our many logo Christmas tree ornaments or logo flashlights. It's a message everyone will enjoy around the holidays
12. Don't Worry, Be Happy New Year
A crisp, straightforward New Year's message with a hint of encouragement. Consider this message with our Wine Duo Gift Set for midnight toasts.
13. Warm Holiday Wishes
Customers will warmly receive this appreciation holiday saying when you add it to one of our fleece blankets, warm outerwear items or insulated coffee tumblers.
14. Tis the Season
Tis the season for what? For delicious, sweet treats of course! Use this phrase to adorn our Spooner Mug Cake Set. This delightful set includes a cake mix that you can bake in the microwave, right in the mug.
15. Holiday Cheer
We need it. Stat! In fact, let's start the day with it. Level up morning coffee when you give an insulated stainless-steel tumbler a happy disposition.
Do you have other ideas for holiday gift items you'd like to discuss, or need help picking the perfect item for one of sayings listed above? Please contact us now! Our customer service team can answer all of your questions.
And last but not least, Happy Holidays!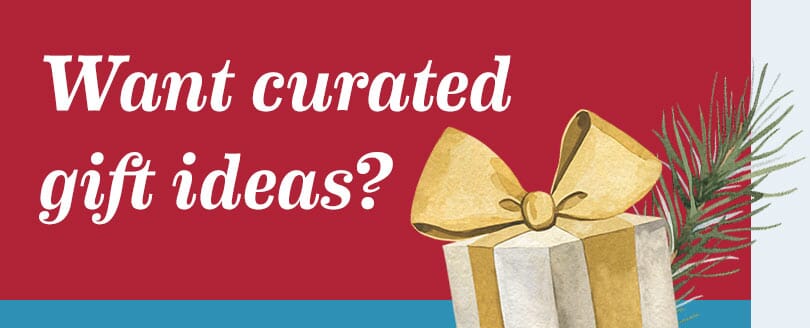 Our expert holiday helpers will curate a list of ideas specifically for you!
You may also be interested in: