Inexpensive Customer Appreciation Ideas
published: May 24, 2019 | updated: September 10, 2020
There is a quote by Philip Kotler that says, "The best advertising is done by satisfied customers." We think it is safe to say that anyone who works in the customer service industry would agree. If your customers are not satisfied, you may need to make some vital improvements to the way you do business. Loyal, satisfied customers are such an important part of any business, so we wanted to offer some ways for you to show your appreciation towards your most loyal customers.
Whether your business is based online, has one storefront or many storefronts, there are small gestures that you can make to show customers that their business is appreciated even on a small budget! Here are some of our favorite ways to say thanks to your customers with items that are all under $5.00 each.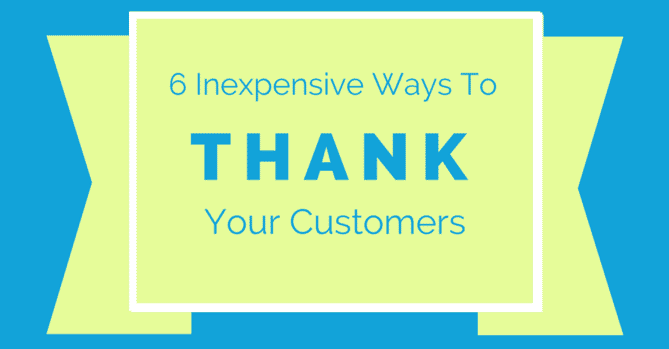 Showing your customers appreciation and saying thank you does not need to be elaborate! You don't need to give away vacations or $1,000 shopping sprees in order to make your customers feel appreciated. Sometimes all it takes is the gesture itself.
Check out our deals store to find a wide variety of custom gifts and giveaways at sale prices. You can also sort by price on our website to find more great deals by category. If you are having trouble finding the right customer appreciation gift for your budget, reach out to one of our knowledgeable promotional products experts, they always have the perfect solution.