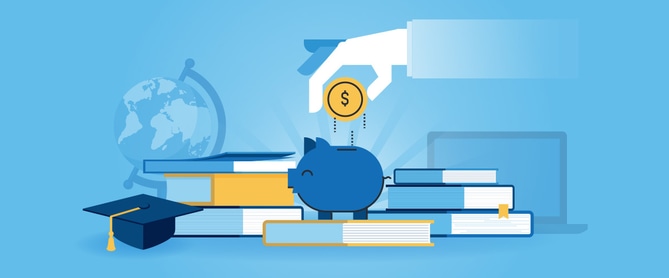 2023 Crestline Custom Promotional Products Scholarship
At Crestline Custom Promotional Products ("Crestline"), we are proud to offer a scholarship program for students in the process of pursuing a college degree. We would like to thank everyone who applied for our 2022 scholarship. We are currently in the process of awarding our 2022 prizes. Check back soon for details on our 2023 scholarship program.
Who may apply?
U.S. citizen accepted to or currently attending a college or university within the United States. The winner will be required to provide proof of acceptance to your college or university, or a college transcript.
Deadline:
The 2022 scholarship application deadline was 12/31/2022.
The award recipient will be notified of the selection on or around 1/7/2023. The scholarship award is to be used exclusively for school tuition or related expenses. A check for $1,000 will be made payable to the award recipient's college or university. The recipient is expected to submit receipts in accordance with IRS regulations.
---
Scholarship Policies and Disclosures
The polices and disclosures that govern the recipient selection and award distribution are detailed below.
Crestline developed its scholarship program in compliance with IRS and other federal government regulations, anti-discrimination laws, residency rules for the U.S., and Maine, and in a manner to ensure applicant information is secured and managed appropriately.
Disclosure and Waiver
Crestline reserves the right to discontinue, withdraw, or amend the terms of any scholarship at any time and without prior notice. Crestline is under no obligation to provide any scholarship, and all scholarships are subject to funding availability. Submitting a scholarship application does not create any contractual agreement/relationship between the applicant, their parents/guardians and Crestline. Neither the applicant nor the applicant's parents/guardians shall have legal or equitable recourse against Crestline concerning any scholarship or scholarship application.
Non-Discrimination Rules
The Crestline Scholarship does not discriminate or request information to make award decisions based on race, color, national origin, sex, gender identity or expression, sexual orientation, disability, religion, age, or any other characteristic protected by state or federal law.
Scholarship Contribution
The Crestline Scholarship is only usable for tuition and fees or books, supplies and equipment required for courses at the institution. The recipient must be a candidate for a degree at an educational institution that maintains a regular faculty and curriculum and has a regularly enrolled student body (i.e. an accredited college or university). The Crestline scholarship program is being administered and awarded directly by Crestline Specialties, Inc. as a corporate entity and not being managed as a non-profit foundation.
Applicant Records Security and Retention
Crestline does not collect highly confidential information for the privacy and protection of our scholarship applicants. All information collected during the application process is managed safely and not shared with anyone outside of Crestline for application review and awarding purposes, and the company's accounts payable department to distribute tuition reimbursements to scholarship winners. Crestline does not sell, license or otherwise use highly confidential applicant information or data for any additional purposes.
Consent for Marketing and Media Activities
Crestline Scholarship award recipients authorize that their name and image may be shared publicly in Crestline, and agree to participate in marketing activities as appropriate, which include but are not limited to inclusion in Crestline's website, blog and social media content.
IRS Reporting
Crestline is not required to report scholarship award funds to U.S. residents as income, either to the IRS or the student recipient, or to withhold taxes from scholarship payments. Federal tax laws consider it the student's sole responsibility to know when income is taxable or not, and to report income accordingly on his or her personal tax returns.