Higher Education Marketing Strategies to Increase College Enrollment
published: February 5, 2020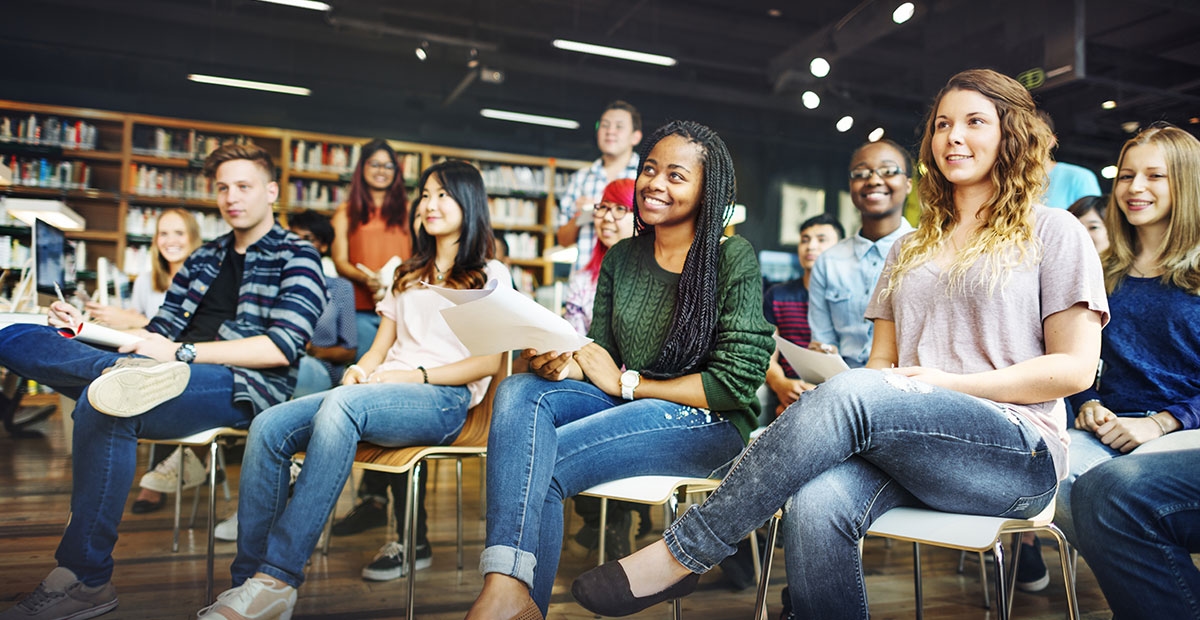 According to the National Student Clearinghouse Research Center, college enrollment is down for the eighth year in a row. As class size stagnates, recruiters face the daunting task of developing higher education marketing campaigns to entice students.
So how can recruiters employ solid marketing strategies to attract students? Let's look at successful tactics some acclaimed universities have implemented in marketing to college students.
First Things First: Know Your Audience
The beauty of higher education is that it serves all kinds of students – from recent high school grads to Master's candidates to nontraditional older enrollees (who currently make up 74 percent of the student population at universities according to RTI ). It's becoming the norm for adults over the age of 25, many with children, to enroll in college. You must consider these factors when developing education marketing strategies tailored to each student category.
Let's explore some case studies for each prospective student segment:
The Nontraditional Student
Returning to college is more prevalent than ever, but a parent of two looking to get their degree likely isn't interested in campus activities and sports teams. For these students, university branding campaigns that focus on flexibility might be more appealing. Consider this campaign employed by Norwich University that caters to mature students:
Case Study: Norwich University is Thriving in Work, School, and Life
Norwich designated a campaign landing page to showcase three different students:
A contracts manager who returned to college to get a Master's degree
A retired military member who finished her degree on her own time due to the program's flexible schedule
A nonprofit employee who was able to balance school, work, and childcare while completing his degree
As visitors click on each student profile, they can view a daily play-by-play schedule of how these individuals balance work, classes, and downtime, illustrating to prospective students with other commitments that returning to higher education is possible.
A significant piece of the nontraditional population involves transfer students. For these individuals, their college plans may have been on hold due to unforeseen life changes or financial issues, or they simply finished their AA at a community college and are now looking to earn a Bachelor's degree. For these students, the ease of transferring credits will be the top priority. But marketing higher education to adults needs to include benefits other than merely accepting transfer credits. Recruiters must develop a comprehensive marketing campaign to entice these students to enter their hallways.
The Undergrad Transfer Student
Roughly 25 percent of students who start at a four-year public or private institution transfer at some point, according to the Department of Education. As these individuals seek a better fit, critical factors of importance include transfer credits, admissions assistance, and scholarship opportunities. To share your institution's transfer student opportunities, consider utilizing a social media ambassador. Check out how the University of Delaware has incorporated this into their branding:
Case Study: University of Delaware Social Media Ambassador
According to Forbes.com, the University of Delaware has made its Social Media Ambassadors (SMA) program an essential piece of its higher education marketing and communications plan. Prospective ambassadors must apply during the prior semester for an opportunity to represent the school online. Once chosen, they take over UD's social media accounts to showcase their on-campus life. For a transfer student, this snapshot offers a rare glimpse into what it would be like to relocate to a new school.
In return, the SMAs are given "special access to professional development opportunities, including networking events and training and guidance from some of UD's communications experts," according to UD's website.
Traditional High School Students
For students fresh out of high school, the recruitment process is equally challenging. Faced with dozens of options, from community college to trade school to four-year institutions and online-only programs, it can be a dizzying experience. How colleges market themselves is critical in speaking Generation Z's language – through social media.
Gen Z watches less TV than previous generations, consumes marketing via their smartphones, and have probably had their entire lives documented on Facebook by their parents. The trick is to find which social media outlet they're engaging with – once you've figured that out, they've likely moved on to a new platform. Here's how the College of Charleston has addressed this concern:
Case Study: College of Charleston Snapchat
The Liberal Arts program in Charleston, SC, has been digitally savvy in developing student engagement through platforms such as YouTube and Facebook to stay connected with students and alumni. However, as students drift from these platforms, adjustments must occur. The College of Charleston was an early adopter of Snapchat, the multimedia messaging app popular with Generation Z. The institution's marketing team utilized this app to provide 10-second snapshots of campus life from baseball games and event announcements to tours, student insights, and special guests.
Learning to evolve with social media as technology changes is critical. Once you've mastered Snapchat, another app like TikTok joins the mix, so you've got to keep on your toes!
More Strategies to Recruit Students
As overwhelming as digital marketing can seem, it offers incredible ways to recruit and engage with prospective students. Check out these winning tactics:
Showcase School Spirit via Live Streaming
As college campuses evolve with satellite classrooms and online-only course studies, it's essential to promote a sense of inclusivity. As prospective students consider their options, implement ways to express your school pride by live streaming university events. From sporting events to debate club competitions, viewers will feel included in the action and can comment in the sidebar. Here's a smart tactic: during the live stream, a recruiter might include admissions information in the comments and offer a branded piece of school swag to the first 100 responders, such as a university-branded drawstring bag or pair of custom retro-inspired sunglasses.
Follow Up with Email Marketing
Reaching out to potential students is a critical step in recruitment. After a campus tour, high school presentation, or continuing education fair, email all attendees information on how they can learn more about the university and where they can apply. Provide straightforward directions to help future students navigate the admissions process.
Show Them the Goods Through Video Storytelling
Every institution has its story – make sure you tell yours well. The college experience is an incredible chapter in our lives. Share real-life student stories then strategically deploy them on YouTube, Twitter, and Facebook. Be sure to include application details before the end credits.
There are many higher education strategies to explore and implement to attract potential students. Learn who your audience is and how to reach them – then create the best school marketing campaigns to grab their attention.