Creative Corporate Gifts for Clients &
Customers – 100+ Ideas For 2023
published: March 15, 2022 | updated: September, 25, 2023

When it comes to taking care of your clients, an excellent idea is client appreciation gifts. Tokensof your appreciation show that you not only value their business but also want to maintain ahealthy, long-lasting relationship.
It can be difficult to come up with creative client gifts, however – especially since most of theclient gift ideas you see on the internet are a little played out. If you want to give a gift thatwill make a lasting impression, you need to get creative!
Read on for some of the best creative corporategifts ideas to help you show your clients and customers how much you appreciate their business.
Top Gift-Giving Best Practices to Consider Before Sending YourClient A Gift
Before you send a gift to your clients, there are a few things you should keep in mind. Here aresome general gift-giving best practices to help ensure that your gesture is well-received:
Avoid giving gifts that could be perceived as bribes. If you're worried that a particular giftmay send the wrong message, it's probably best to avoid giving it altogether.
Make sure the value of the gift is appropriate. You don't want to give a gift that's tooexpensive and make your client feel uncomfortable, but you also don't want to give a gift that'stoo cheap and makes it seem like you don't value their business.
Consider the recipient's personal preferences. When in doubt, it's always best to err on theside of caution and choose a gift that you know the recipient will appreciate and use.
Once you've thought through each of these points, there are a few more questions you should askyourself before deciding on the perfect gift.
Assess who you send the gift to: is it for CEOs and C-Suite executives? Your answer to thisquestion will help you determine the type of gift, as well as its value.
Are there any gift-giving laws you need to abide by? Clients in certain industries can't acceptcertain gifts; some states and countries can't ship or receive alcohol.
How much is your budget allocated for your client gifts? It's important to set a budget for yourgifts ahead of time, and then stick to it.
Now that you've considered all of the gift-giving best practices, it's time to start brainstorming some creative corporate gift ideas!
We've grouped our ideas into helpful categories:
Client Gifts by Budget | Occasion | Theme | Industry | Seasonal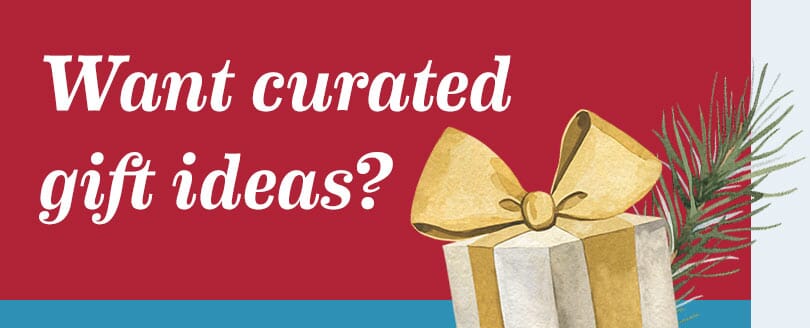 Our expert holiday helpers will curate a list of ideas specifically for you!
Unconventional Client Gifts
Tips to Remember When Looking For Client Gift Ideas
As exciting as it is for your clients to receive a gift, there's also the potential for yourcorporate gift to flop. The last thing you want is to scare off loyal customers (or have your giftsend up in the nearest rubbish bin). Here are some tips to remember when looking for corporate giftideas:
1. Don't overdo your budget to impress them.
It's tempting to buy the most lavish and expensive gift you can find to make a good impression, butthis isn't always the best move. Not only will it be a waste of money if your client doesn'tappreciate the gesture, it could also send the wrong message – that you're trying to buy theirloyalty.
2. Stick to a theme that's appropriate for your company.
If you have a corporate image to uphold, it's important to choose gifts that are consistent withthis. For example, if you're a luxury brand, your gifts should be high-end and luxurious as well. Onthe other hand, if you have a more fun and quirky company culture, your gifts can be morelight-hearted and humorous.
3. Make sure the gift is useful.
One of the worst things you can do is give your clients a gift that they'll never use. It'spointless, wasteful, and shows that you didn't put much thought into the gesture. When in doubt, gofor something practical that they'll be able to use on a daily basis, such as a nice pen or anelegant notebook.
4. Make it meaningful.
It's easy for corporate gifts to feel generic and impersonal, so make an effort to choose somethingthat will resonate with your clients on a personal level. If you know them well, consider theirhobbies and interests when making your selection.
5. Keep promotion subtle.
All of our gifts at Crestline allow for customization, which gives you the opportunity to add yourcompany's logo or tagline. However, keep the branding subtle – clients aren't your personalbillboards, and too much promotion will make the gift feel cheap and inauthentic.
6. Research guidelines beforehand.
If you're sending corporate gifts to clients in other countries, be sure to research any culturalguidelines beforehand, as well as location-specific regulations (such as those regarding alcohol).
7. Go the extra mile with packaging.
It's not just what's inside the box that counts – the presentation is important, too. Make sure yourgifts are well-packaged and arrive in perfect condition by using areliableshipping service.
8. Include a handwritten note.
A simple handwritten note goes a long way in showing your clients that you appreciate theirbusiness. It doesn't have to be anything fancy – just a few sentences expressing your gratitude willdo. Ourspecialgift services let you include a custom message with your gift, letting your clients know howmuch you value them.
Surprise Your Clients With These Creative Client Gifts - Conclusion
Hopefully, the ideas above have given you plenty of inspiration for your next corporate gift.Remember to keep the recipient in mind when making your selection, and to stay within your budget.With a little thought and effort, you're sure to find the perfect way to show your clients how muchyou appreciate their business!
For more gift ideas, browse our selection ofexecutive gifts, desk accessories, and top-selling products.
What is corporate gifting?
Corporate gifting is a way to connect withcustomers and clients with a gift that shows appreciation.
Why is corporate gifting important?
Corporate gifting gives your business the opportunity to build stronger relationships,share your gratitude and increase engagement with customers and clients.
How much should you spend on gifts for clients?
The price is ultimately up to you and should be scaled to the number of clients you haveand your budget. Many companies spend between $50-$100 or more on important clients.
Who gives corporate gifts?
Every company can benefit from corporate gifts, from large corporations to localbusinesses. If you run a company of any size, consider honoring your customers andclients.
Can financial advisors give gifts to clients?
If you work in finance, you may have questions about the rules around gift giving. Youshould always check your local ethics code, but in general, financial advisors areallowed to give gifts to clients as long as the gift doesn't obligate the client to makea decision or commit to the firm against their own discretion
Can a lawyer give a client a gift?
Lawyers should also check their local ethics code, but in most cases, they are allowedto give gifts to clients. However, they need to be made with donative intent and not asa form of compensation.
What are the best corporate gifts?
The best corporate gifts are ones that fit your industry and your client's interests. Ifyou operate a gym, a fitness giveaway is sure to land, but in an industry like finance,an office gift might better suit your client's needs.
How do I send gifts to customers?
Let Crestline handle all your shipping needs. Our dropshipping services allow you to send gifts to multiple customers at a time. Contactus at1-866-488-4975 or chat in, and one of our representativeswill handle it for you.
Can I create custom gift baskets for my customers?
Yes! We offer kittingservices that allow you to create customized gift sets fit for any occasion. Chat inonline with one of our Promotional Products Experts or contact us at1-866-488-4975 and a rep will help you set up your customgift basket.
Are client gifts tax deductible?
You may be wondering: Can I write off gifts for clients that are purchased for Christmasor other events throughout 2023? According to theIRS, you can "deduct no more than $25 of the cost of businessgifts you give directly or indirectly to each person during your tax year."
How should you account for client gifts?
You can account for client gifts by creating a category for "Gift Expenses" under "OtherBusiness Expenses" in an accounting software program like Quickbooks.
Where can you buy corporate gifts?
That would be Crestline! We offer a vast assortmentof corporate gifts to fit the needs of your business.
Planning a family reunion can be a fun and exciting endeavor that can also be stressful,time-consuming and a great deal of hard work. Let Crestline give you a hand by providing everythingfrom decorations, disposable plastic- and paperware, and gifts for your relatives. Let us help youmake your event one to remember for years.