DIY Lip Balm Printable Holiday Cards
published: May 24, 2019 | updated: February 3, 2020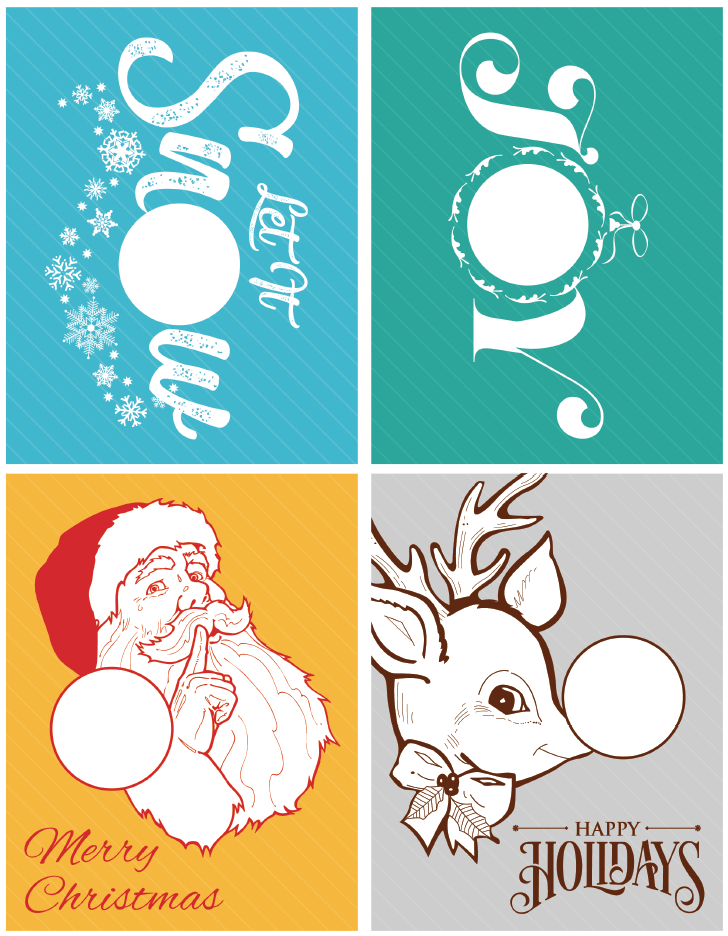 If you are looking for a thoughtful, last-minute holiday card this year, consider these adorable printable cards, with a clever space to add a trendy and popular lip balm ball! This DIY craft makes a great holiday card for employees, co-workers, donors and anyone else on your list this year. Not just for businesses, these printable cards are also perfect for friends and family. Imprint your family name or a holiday stock image to your custom lip balm balls. There is still time to order your custom lip balm balls to make your holiday cards complete. We carry several lip balm options, such as the EOS brand, and we offer a range of colors and yummy flavors to customize your cards.
DIY Lip Balm Printable Holiday Cards Instructions
Craft fun holiday cards with a lip balm gift insert!
Step 1:
Print out this downloadable template on a piece of 8 1/2 x 11 heavy cardstock- there will be 4 cards per page; print as many as you need!
Step 2:
Use a utility knife or large paper puncher (can be found at a craft store) to cut or punch out the circle provided.
Step 3:
Unscrew the top of the lip balm ball, place onto the circle, and then screw the top back on so that the lip balm container closes onto the card.
*note that, depending on your printer quality, the colors may not be exactly the same as the digital version.
Great for:
Small Businesses
Orthodontists
Spas and Salons
Employees
Volunteers
Donors
Business Partners
Friends & Family!
For more last-minute corporate gift ideas, check out our corporate gifts page!