How to Look Good on Video Calls with Custom Company Apparel & Tech
published: April 12, 2021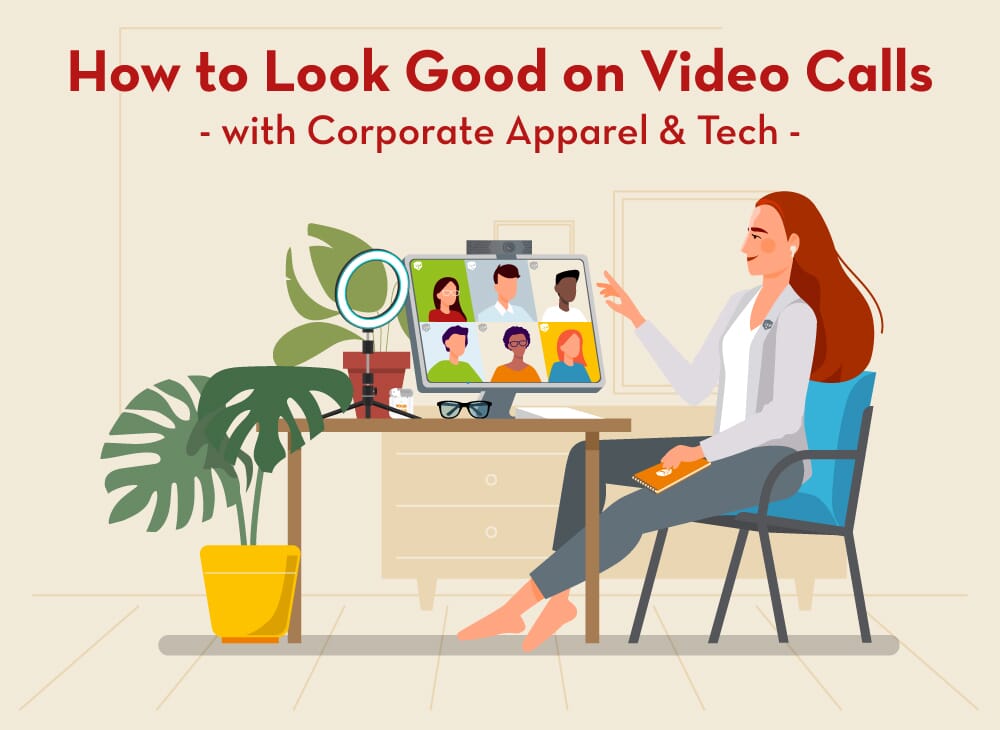 How to Look Good on Video Calls with Corporate Apparel & Tech
Video meetings and virtual conferences are here to stay and have become a vital part of communication and collaboration among colleagues and clients. Even industries like healthcare have gone digital with everything from virtual checkups to video appointments with physical therapists.
With all of these online meetings, you might be wondering how to look good on Zoom and other video platforms. Luckily, any organization can up their team's virtual meeting presentation game with branded apparel and the latest custom tech accessories.
Branded Apparel for Virtual Conferences and Virtual Meetings

Custom company apparel ensures everyone on your team has a cohesive and professional look that meets the proper online meeting etiquette while reinforcing the event's identity for everyone participating from home.
Polos – Polo shirts with company logo keep your team comfortable and looking professional.
Dress shirts – For conferences that might require business professional attire, outfit your team with a dress shirt like the Port Authority® Long Sleeve Easy Care Shirt or the Soft Shawl Kit Blazer.
Athleisure apparel – Quarter zips like the Eco Knit Half Zip pictured below are a great corporate apparel option for your team as they provide a comfortable, yet business casual look.
Fleece Jackets - Even in summer months, fleece jackets like the Eddie Bauer® Full Zip Microfleece Jacket remain useful as custom business apparel since people working from home might like to crank up the AC for a nice, cool environment or try to save money on heat.
Apparel Accessories -

Blue light blocking glasses help protect your employees' eyes during virtual events or meetings that run long.
If you choose to outfit your team in branded t-shirts, adding a scarf, cardigan or vest can give your team a more polished look and surely increase their confidence if they're wondering how to look good on Zoom.
While caps and hats aren't appropriate promotional apparel for every event, they might be fitting in some virtual settings to give your team a more modern and tech-like look while covering those at-home quarantine haircuts, or lack thereof.
3 Quick Apparel Tips for Virtual Meetings: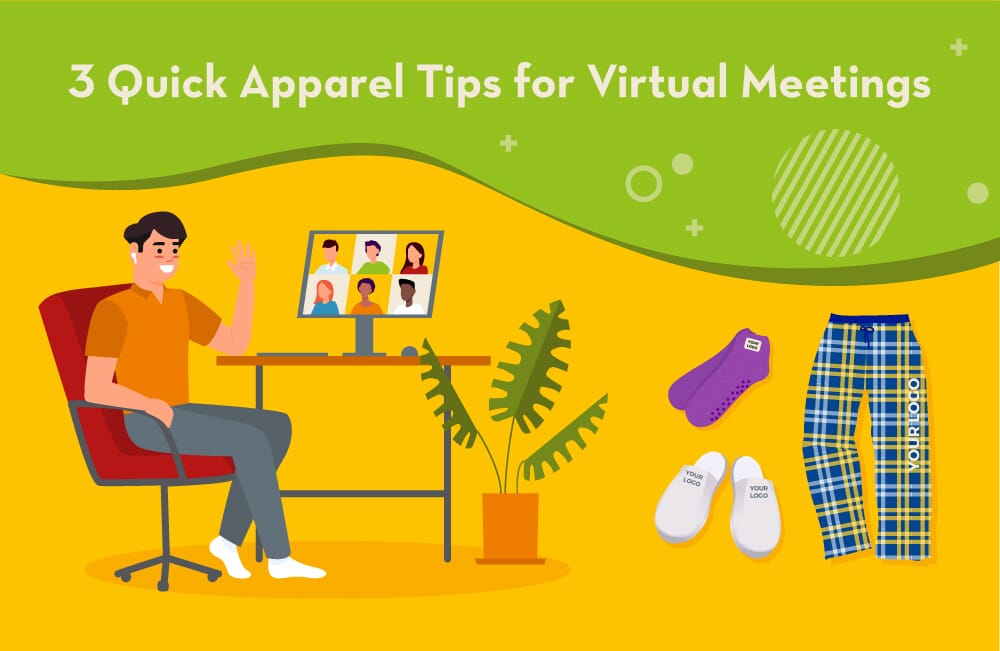 1
To avoid busy and distracting patterns or stripes, it's best to stick to solid colors for on-camera corporate apparel such as blue, red, green or any of your brand's corporate colors.
2
Although you may be at home, it's still important to dress with a completed look for proper virtual meeting etiquette. Yes, that includes appropriate pants, even if your upper half is the only part in the frame of the camera. Being properly dressed as you would for an in-person meeting can help you feel more confident and focused. Save the slippers, fuzzy socks and flannel lounge pants for the days you don't have a virtual conference or important meeting.
3
The smallest things can be distracting. When it comes to preparing for a virtual meeting, keep jewelry quiet, make up simple and your hairstyle neat and out of your face.
High-Impact Branding for Your Team's Apparel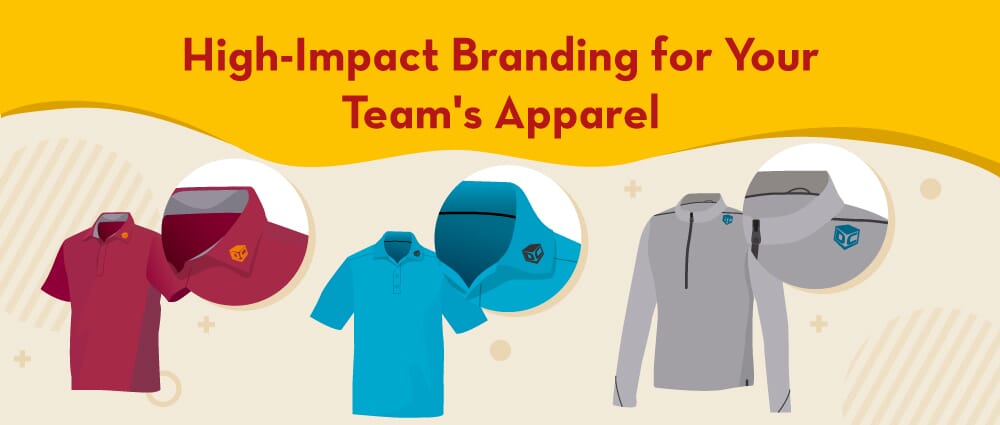 Choosing a highly visible imprint location puts your logo front and center where everyone can see it while also giving your team a professional and cohesive look for the camera. A traditional left chest logo may be cut off by the camera but imprinting your logo somewhere higher up on custom printed business apparel will attract more attention.
After all, market research shows it takes between five and seven impressions to be remembered. Collar and shoulder imprints generate more impressions on video calls.
Another critical element in creating brand visibility is the decoration. We recommend a high-impact method for a bold and modern look. Customized logos with metallic, texture or backgrounds can help bring your logo to life.

Want to make your work apparel with logo stand out in your next virtual conference or video call with one of these eye-catching methods? Get in touch with one of our knowledgeable sales reps at 800-221-7797.
Essential Tech Accessories to Enhance and Improve Your
Next Video Conference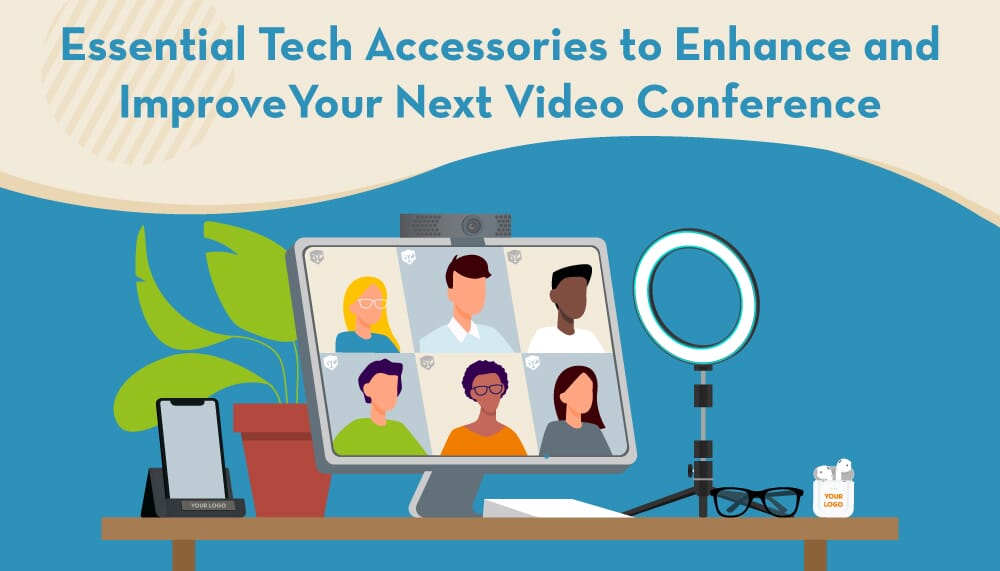 The appearance of your team goes beyond wardrobe; looking professional also means making sure your employees have the proper equipment and lighting. These trending tech accessories are the perfect gifts to help with that:
Lighting
Ring lights and portable video lights have been a game changer in the virtual world since they provide even, steady lighting.
Sound & Video
Always find a quiet space for virtual meetings. Most video conference platforms have an option in the settings for testing your mic and video, and we recommend doing so ahead of the meeting. On top of that, selecting the right headphones is not only important for quality sound, but some headphones have a built-in mic that may be better than the computer mic. Also, don't forget to keep your mic muted when you aren't speaking!
Organization & Efficiency
These tech gadgets keep your employees' devices charged throughout meetings and their spaces clean from clutter and cords.
3 Tips for Virtual Meetings: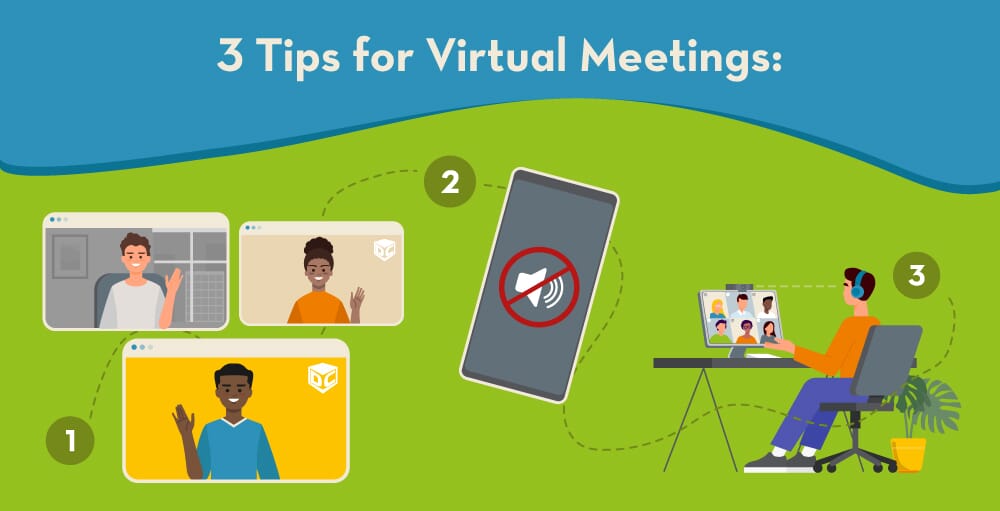 1
In addition to a quiet space, choose a neutral and clutter-free background to avoid distractions. For a cohesive and professional look, you can have everyone on your team use the same virtual background featuring your company logo or a picture of the office.
2
Turning off notifications or turning on "Do Not Disturb" to prevent distracting messages and pop-ups is a virtual events best practice, especially if you are going to be presenting or sharing your screen.
3
Get your laptop or webcam set at the right angle. It is recommended that the camera be at eye level.
Looking for more ideas for virtual trade shows? We have you covered! You can also check out our easy-to-mail gifts if you have a large staff working from home, or to send to potential clients in advance of virtual events.
You might also be interested in: