Promotional Marketing 101:
Strategies & Case Studies to Promote Your Business
published: January 13, 2019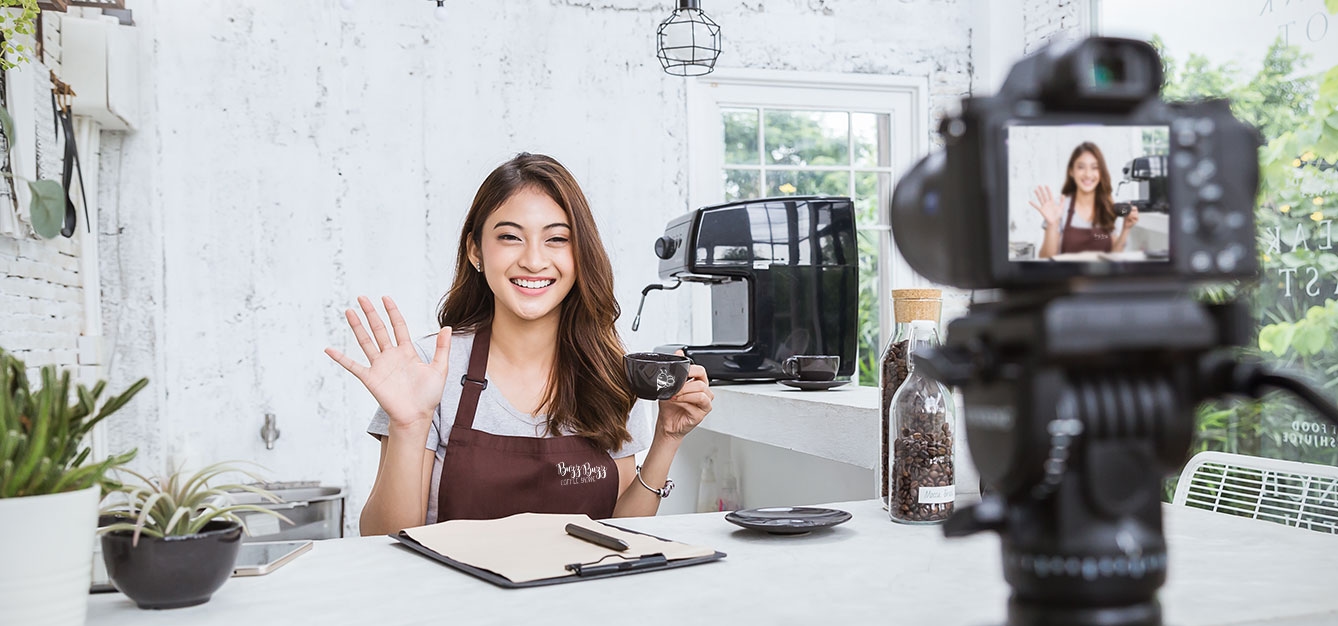 So, you have a product you want to sell—terrific. The next step is knowing how to promote your business to reach your target audience. Finding the right promotional marketing strategy can help you get your name and product out to consumers.
If you've taken Marketing 101, you know the founding principles of marketing are the four Ps—product, place, price, and promotion:
Product is the object, service, or idea you're selling.
Price is how much you're asking customers to pay in exchange for that object, service, or idea.
Place refers to the locations or channels through which you can obtain the object, service, or idea.
Promotion refers to the different ways marketers raise awareness for a product.
Promotion isn't just advertising. According to market theory, you can promote your product through four avenues:
How can you use these avenues to get the most out of your brand's promotion strategy? We'll break down each of these four methods of promotion and offer campaign examples that illustrate how to use them.
Advertising
Gone are the days when advertising meant putting an ad in the local paper. Today, advertising can live everywhere, including subway station billboards, leaflets taped to public restroom walls, and on the internet.
How and where you place your advertisements are important, and more people are turning to online ads and videos to get hard numbers on their return on investment.
Advertising Case Study: Roger Federer Trick Shot Viral Hit
In August 2010, Gillette released an ad of tennis superstar Roger Federer serving a tennis ball and knocking a can off a camera crew member's head…twice in a row. The question was, was it real or fake? Within a week, the ad went viral with 700,000 views, according to Mashable.
You don't need to be a Wimbledon champ to get the same kind of video response. While there's no way to ensure virality, video is a piece of content that can be used to spread the message of your product. Post your video on all your social media channels, make it shareable, and watch it get passed around. Some other ideas:
Create a behind-the-scenes video to give customers an idea of how your company operates – like a spotlight on your distribution warehouse during the busy holiday season.
Stay top of mind among those with brand familiarity by employing retargeting ads to those who have visited your website or are in your email database.
Ask customers to record and post video reviews of your product on social media. Encourage participation with entry into a raffle to win a prize package.
Sales Promotion
Sales promotion is the art of logic. While advertising is emotional, playing on images and sounds to allure a purchase, sales promotion wants a shopper to see the rationale of purchasing a product. For example, the term "buy one, get one free" is a popular sales promotion.
Sales Promotion Case Study: Makeup Company's Free Gift with Purchase
The personal care and beauty industry often uses "free gift with purchase" as a sales promotion strategy. As Rachel James McCarthy wrote in a 2017 Racked story titled "Why Makeup Companies Still Give Gifts with Purchase," these promotional offers work because makeup is "used by individual women and not their family or larger community[…]one of those things experts suggest cutting back on when budgets get tight." Giving a "freebie" adds value to this perceived indulgence.
A free gift with purchase isn't just for the cosmetic industry—it's a great promotional tool in marketing across all sectors. Throwing in a value-added bonus item when a customer buys your widget—such as promotional marketing materials like a grocery tote or logo-embossed smartphone wallet—is a great incentive. Some other ideas:
Give customers a test drive of your software with a free trial.
Provide a limited-time-only discount or flash sale on your product or service.
Reward your frequent customers through a loyalty program. Points for each purchase can add up to a free item.
Incentivize current customers to spread the word with a referral program that offers a discount when they refer a friend.
Host a contest and promote across your social channels.
Tie a giveaway to a collection drive or event, such as bringing a canned food item for a food drive in exchange for a percentage off a purchase.
Offer one-day-only deals throughout the year and on major shopping days, like Black Friday and Cyber Monday.
Personal Selling
Personal selling is a one-on-one sales experience where one person tries to convince another person to buy something. Personal selling humanizes a product. The consumer has the opportunity to ask questions directly, allowing them to build trust that a product does what it claims to do. You'll see personal selling at work in more traditional sales environments, like car dealerships or mattress stores.
Personal Selling Case Study: Solar Panel Salesman
The solar panel industry uses door-to-door personal selling tactics to great success. Rather than rely on curious customers seeking the industry out, many companies employ customer service representatives to ring doorbells and introduce their products. For instance, Matt Fox, a solar panel salesman profiled in a 2016 Sierra Club article, uses his environmental studies degree to vouch for a product that he genuinely feels is a good investment, both for his customers' pocketbooks and the environment.
Your business may not have the resources to send individuals out to knock on doors. Here are some other ways you can institute one-on-one communication with current or prospective customers:
Call or email your customers so they are first to know about a new product that might be a good solution for them. Better yet, reach out just to check in and ask if you or your business can help with anything.
Send a hand-written note thanking them for their business, especially around the holidays.
Invite customers to join a private social media group that alerts them to special deals for top clients.
Use data, such as birthdays, to send personalized messages to clients.
Drop off promo materials via custom door hangers throughout a neighborhood to spread awareness and a personal touch.
Promotional marketing products can also be incorporated into personal selling. For example, buyers may be enticed to lock in a contract for lawn care if you include a free company-branded premium outdoor folding chair to kick their feet up in.
Publicity
Perhaps you've heard the saying, "there's no such thing as bad publicity." According to this theory, if people are talking about your product, it's a good thing. While this may be true, you want the water cooler buzz about your product to be positive. When employed strategically, publicity can do just that.
Publicity Case Study: Richard Branson's Bungee Jump Escapade
Richard Branson, the charismatic founder of Virgin Atlantic Airlines, is no stranger to PR stunts. In the past, he has dressed as an astronaut to launch Virgin Galactic and flashed his underwear beneath a kilt when the airline added flights to Scotland. Then, of course, for Virgin's American arrival, he bungee jumped off a Las Vegas casino.
Branson's 2007 stunt went a little off course when he crashed into the building twice, but it delivered the wanted effect: loads of free press, something at which he excels at attracting. Not everybody needs to go to such lengths to get publicity, but a little PR trick can draw attention to your product.
Before you jump off a building to drive interest in your product or service, consider your promotional goals. Is the intent to make a scene and get your product's name in the paper or to introduce customers to your product? Shape your PR strategy to meet your goals with these ideas:
Create goodwill and generate press by giving back to the community. Plan a volunteer day for your company and alert the local newspaper.
Designate a single day to give away something for free, like a complimentary coffee on International Coffee Day. Communicate the benefits of your product with a giveaway, like branded coffee mugs with your company's name on them.
Stage a wellness-related event, like a free yoga class when shoppers stop in on a Saturday. Or, invite your local animal shelter to bring in adoptable dogs for clients to snuggle while visiting your property.
Ask the mayor to join the company for a ribbon cutting of a new brick-and-mortar location.
Alert social media followers to a product launch, and install a countdown clock online that leads up to the release to build excitement and create buzz.
Branded merchandise can help keep your business top of mind each time a potential customer uses the custom promotional item. Check out other promotional marketing product ideas here.