What are the Most Effective Promotional Products?
published: September 9, 2019 | updated: February 24, 2020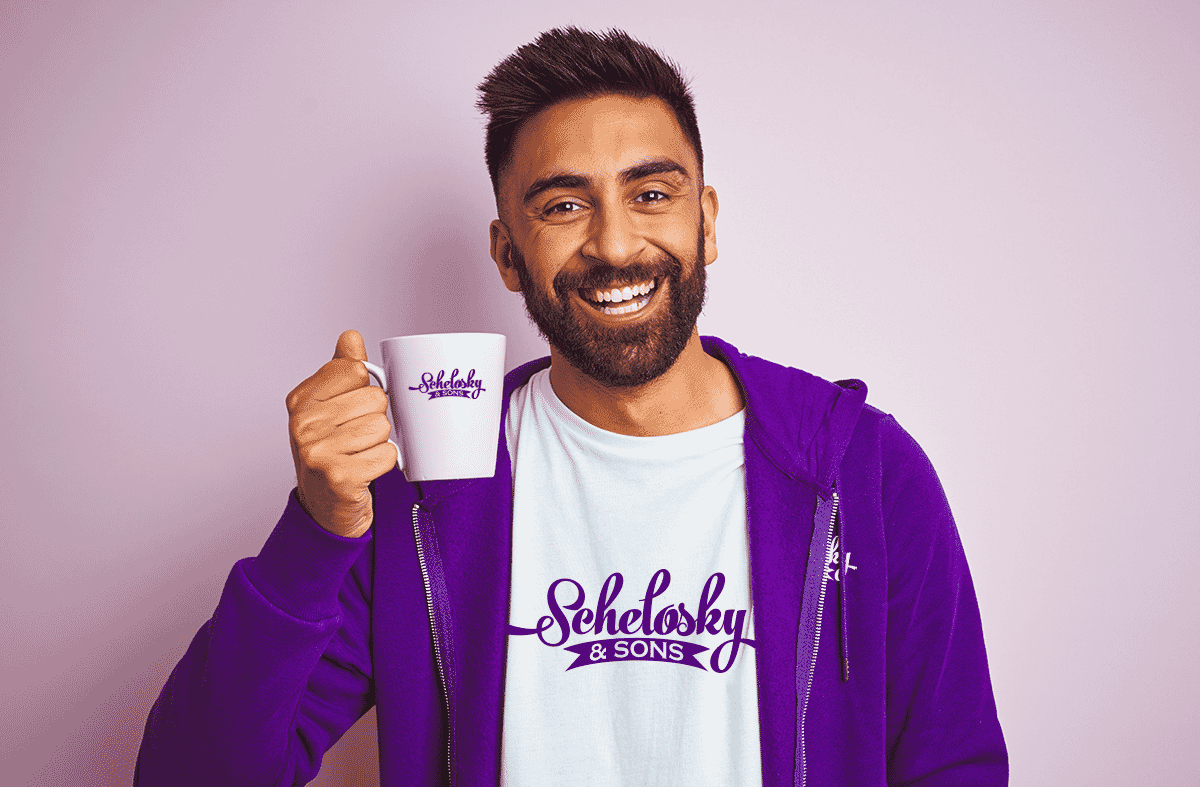 If the marketing strategy for your business includes increasing awareness of your brand, the use of promotional products is a cost-effective way of achieving that goal. Promotional products are a valuable advertising tool that amplifies brand recognition through exposure. You've seen them, and likely you have at least one in your home currently- a branded pen, water bottle, tote bag, or a t-shirt with logo, and these are just a few of the most effective promotional products. What better way to say you appreciate current and prospective customers, clients, and employees alike than providing them with promotional products they can use while building your brand? It's a win-win! If you are wondering what the best promotional products to giveaway are, read on.
Custom Apparel
Consider this…promotional apparel generates approximately 6,100 impressions in its lifetime! Branded apparel items include anything from wind and water-resistant outerwear, branded business shirts and sweaters, a variety of hat styles, retail-style t-shirts, retro or classic style sunglasses that offer complete UVA and UVB protection, and more. There are many styles and colors to choose from no matter what you're looking for. Corporate apparel encourages customer and employee loyalty while helping to establish a corporate identity.
Check out some of the hottest promotional products right now in the apparel category:
T-Shirts
Sunglasses
Branded Writing Instruments
Remember that 50 percent of consumers have a branded pen. Writing instruments have very high staying power while also being useful and offering high visibility. Writing instruments also offer the highest ROI (return on investment).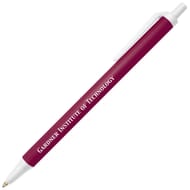 BIC® Clic Stic® Pen
A classic plastic pen at an affordable price.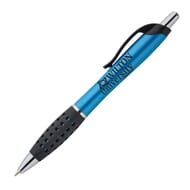 Impulse Pen
A trendy pen that mimics the look of today's hottest tech items.
Imprinted Bags & Totes
There are countless options for tote bags- boat styles, transport totes, and grocery bags to name a few. Each trip to the grocery store is an opportunity to share your brand. Bags made of recycled material are a great alternative and show your company's commitment to the environment.
Some of our favorite choices include…
Custom Drinkware
Trending in retail, high-quality travel mugs, tumblers and water bottles are also one of the hottest categories of promotional products. Custom drinkware such as promotional water bottles and branded coffee mugs & tumblers are products consumers use every day and come in a variety of styles and colors. On average, recipients of drinkware use their item for at least a year.
Stainless steel options are always great choice for the employee or customer who likes to bring their coffee on the road with them. Consider these best-selling tumblers:
Insulated water bottles are also in high demand, and one of our most popular styles, the Vigo, is an eye-catching way to promote your name and logo.
A great choice for schools, charity races, and those in the fitness industry, the Bike and Sport Bottle comes in a variety of great colors and is offered at a very competitive price point.
Promotional Office Supplies and Technology
High traffic areas yield countless impressions! Custom office and tech supplies are a perfect way to show your support for a school, business, or a specific cause while allowing your brand to gain exposure. They are also great choices to show appreciation to customers and employees. There are endless choices for desk and office accessories and all of them will keep your logo in view.
Branded notebooks and journals, for example, come in a variety of sizes, colors, and styles to meet your needs. Custom notebooks and branded journals are an effective way to share your company name.
You may want to consider one of these customer favorites: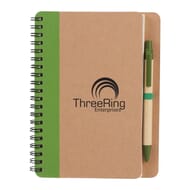 Nature-Friendly Notebook & Pen
Eco-Friendly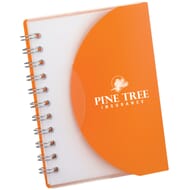 Wraparound Journal Mini
Conveniently-Sized
Custom clips are another one of our customers' favorite promotional giveaway items. You can't go wrong with these:
Technology- it's the world we live in! Promotional tech accessories are used often and in areas of high visibility, such as at school, the office, airport, and trade shows. Consider a custom USB flash drive- not only are they at an affordable price point, they are also in high demand- 91% of those receiving them use them because of their utility. They are useful, convenient, and come in a wide range of memory size storage capacities. Some of our hottest sellers are:
And lastly, two super-popular custom mobile phone accessories, which cross over age, gender, and professional demographics that customers can't get enough of are:

To recap, promotional products are one of the most effective tools to promote your brand. How better to serve your demographic than to utilize products purchased at an affordable price point that have the power to directly impact your brand? Research compiled by PPAI, (Promotional Products Association International) may convince you further:
Nearly 70 percent of brands think that promotional products are mostly or always successful at achieving marketing goals.
After receiving a promo product, 83 percent of consumers are more likely to do business with the brand, and 79 percent will research the brand.
Eighty-two percent of consumers had a more favorable impression of the brand.
Ninety percent recall the branding, 80 percent recall the messaging, and 70 percent recall the call to action
To learn more about why promotional products are particularly effective in elevating your brand's visibility and reputation, read part one of this two-part series, What Are Promotional Products and Why Do They Work?