Which Face Masks Work Best & More Mask FAQs Answered
published: September 4, 2020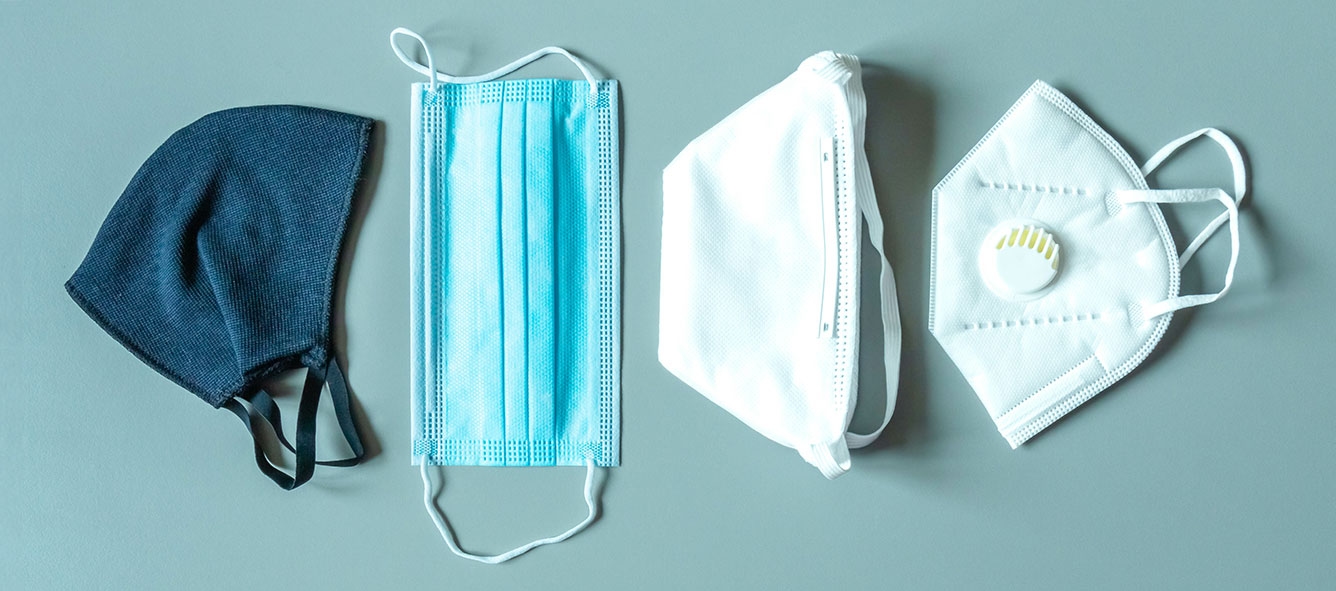 In the face of the coronavirus (COVID-19), health officials have recommended that everyone wear a face mask as the country tries to contain the pandemic and get back to normal. Some businesses, public places and municipalities have even started requiring that face masks be worn. You know that you need to purchase masks for your organization, but with all the options on the market, and without the necessary information, it can be difficult to make a confident decision.
Here we answer some of the most important questions about face masks to keep your company, school or association informed whether you're looking to provide them for workers, clients or students.
Which face masks work the best?
According to a recent study by Duke University, the best face masks to wear are hands down the N95 masks, followed by three-layer surgical masks, both of which are commonly used by doctors. However, while N95 masks with a valve are effective in protecting the wearer, they are not effective at limiting the spread of the virus. These masks are designed to filter air coming in and not air going out, meaning the person wearing the mask can still infect others with COVID-19. Due to high demand, both N95 and three-layer surgical masks should be reserved for healthcare providers and immunocompromised individuals.
Fortunately, many other face masks are effective in stopping the transmission of the virus. The minimum number of layers recommended by the CDC is 2-ply, but the best masks when it comes to slowing the spread of COVID-19 have three layers of material or even more. That's because multilayer masks have been shown to significantly stop the spread of particles coming from the mouth.
What is the best material for face masks?
We discussed that at least three layers of material is ideal, but it also matters what those layers are made of. The World Health Organization has recommended that face masks be made with three different types of material. The inner layer should consist of a hydrophilic material like cotton that can absorb moisture from the mouth. A material like polypropylene fabric is best for the middle layer to act as a filter for air released from the mouth. The outer layer of the mask should be made from a hydrophobic material like polyester which repels droplets and moisture, preventing any possible virus from escaping.
How do face masks work?
Face masks are most effective if everybody wears them because wearing a face mask is not as much about keeping yourself from getting the virus as it is about not spreading the virus to others. Face masks accomplish this by stopping potentially infected particles from dispersing into the air when a person talks or breathes.
How do face masks protect you?
Combined with six feet of social distancing, a face mask can stop the spread of COVID-19 by at least 30 percent. That means your chances of catching the virus drop significantly as you interact with clients and workers as long as everyone is following the recommended guidelines.
How are face masks supposed to be worn?
It's one thing to have a face mask and another thing altogether to wear the mask properly, which makes it that much more important to choose the correct face mask when making a purchase. According to CDC guidelines, face masks should fit over the nose and mouth and be secured underneath the chin. The mask should remain in this position even when speaking.
How are face masks supposed to fit?
If a face mask is too large and does not attach snuggly to the sides of the face, the mask is not doing its job when it comes to stopping particles from exiting the mouth. One way to ensure face masks fit properly is to purchase them with adjustable ear loops like face masks with an adjustable toggle or multiple ear loops.
Which face masks are the most comfortable?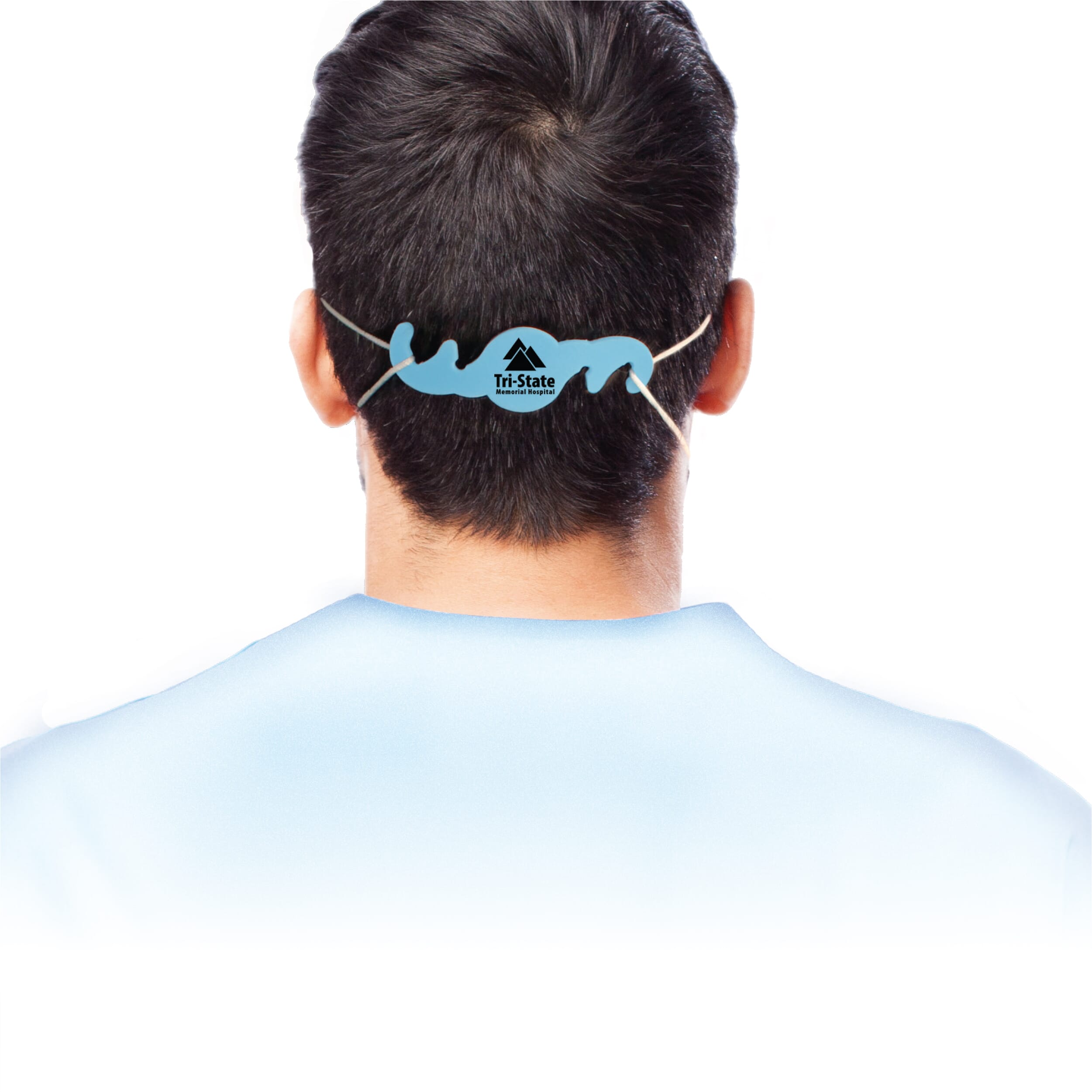 There are plenty of options to think about when it comes to comfort. Making sure you can breathe in a face mask is one of the most important factors. Cotton face masks are some of the most breathable masks you'll find. Sore ears are another concern people have about wearing face masks. Luckily, you can purchase ear savers or headbands with buttons to help relieve the discomfort.
Can face masks be reused?
One of the biggest concerns, especially for businesses that provide face masks to employees, is if face masks are for one time use or are they reusable. There's no need to worry, though, as there are plenty of reusable face mask options to choose from. You can find more information on washable face masks below.
Which face masks are washable?
Most cotton, polyester and spandex masks can be either hand washed or placed in a washing machine with regular laundry. When washing by hand, it's important to use an adequate disinfectant like 5.25 percent to 8.25 percent bleach mixed with the appropriate amount of water to ensure the mask is cleaned properly. No matter the material, however, you should always check to make sure the mask is washable before making a purchase.
Why do face masks have pleats?
Pleats are important when it comes to ensuring a face mask fits properly. The extra material used to create pleats allows the mask to stretch over the face to cover both the nose and chin, ensuring the mask is useful for a multitude of face sizes.
What happens when face masks get wet?
As long as you choose washable face masks, there's no need to worry if the mask gets wet. When wet, masks can either be placed in a dryer on the highest heat setting until completely dried or air dried by laying the mask out flat, ideally in direct sunlight. It's important to have an extra mask on hand in case your mask gets wet while you're out in public or at work.
Can face masks expire?
Face masks used by doctors like the N95 do have an expiration date and can only be worn for a limited amount of time before they have to be replaced. However, face masks that can be washed are reusable as long as the material is not overly worn and broken down, giving them a much longer lifespan than other face masks.
Can face masks cause acne?
Wearing face masks has been shown to cause an increase in acne, especially to those more susceptible to pimples and blemishes, due to the increase in humidity around the nose and mouth. Washing a face mask regularly is one way to help prevent acne. Another way to combat acne is by cleaning your skin with a solution containing 2 percent to 5 percent benzoyl peroxide.
Can face masks cause a sore throat?
Face masks have been known to cause sore throats. However, this problem is typically associated with improper sanitation. People usually will not experience sore throats as long as they wash their hands regularly, especially before putting on or removing their face mask, and by making sure their mask is clean before use.
Can face masks be recycled?
Though face masks are often made of a recyclable material, waste management officials are asking that face masks not be placed with household recycling because it puts front line workers at risk when they are handling the material. If the material is washable, users should wash the mask and save it for later. Single-use masks, on the other hand, should be placed in a bag and disposed of with the regular garbage.
Which face masks are made in the USA?
Purchasing face masks that are made domestically in the USA can help local businesses as they try to navigate the pandemic. While there are many options when it comes to masks made in the USA, it's important to check to make sure the materials were not first made abroad. If buying domestically is important to your organization, we have several options for you to choose from.
Which face masks should you buy?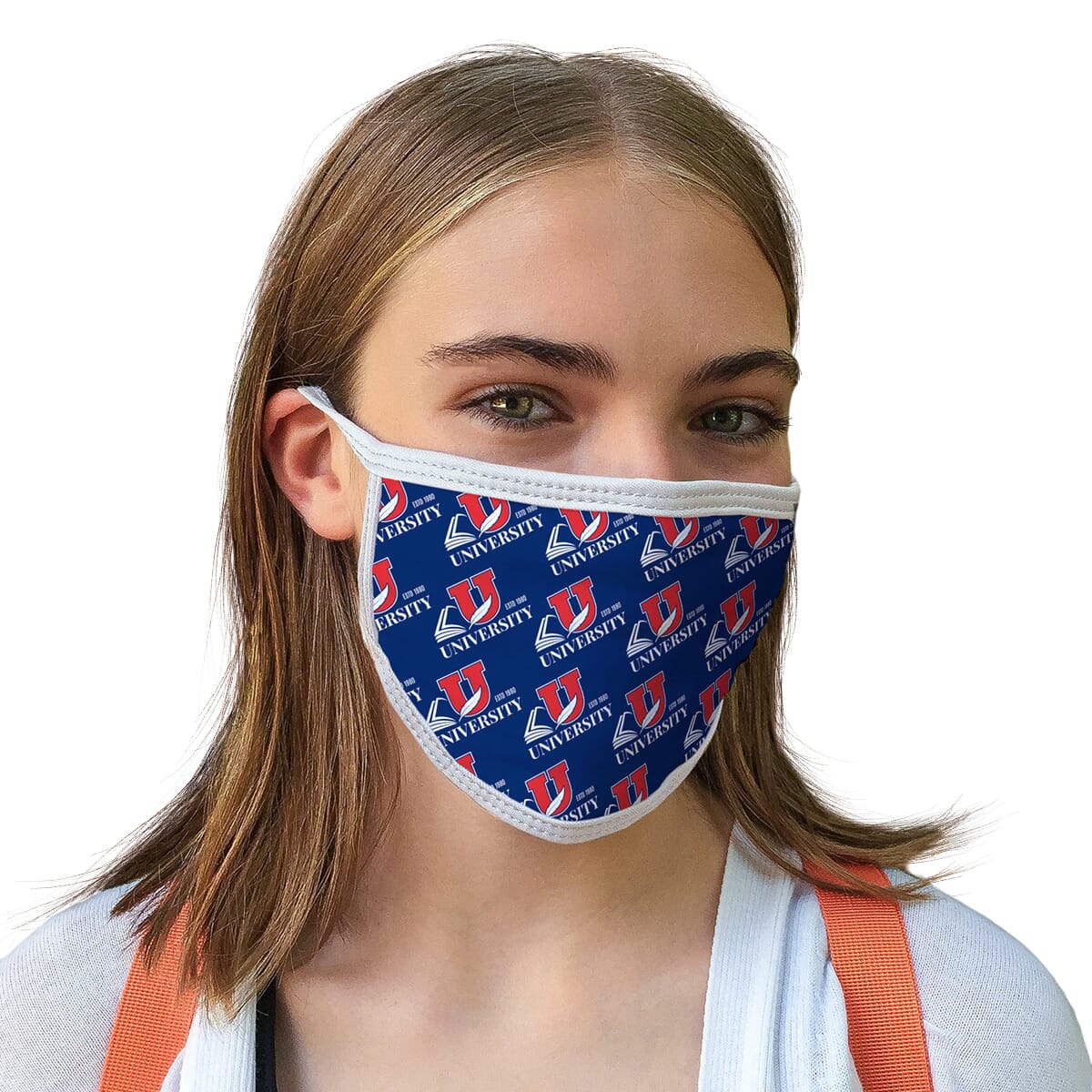 As you decide which face mask best fits your needs, it's important to keep your purpose, audience and budget in mind. For example, if you are a school trying to bolster school spirit, you might want to see your school's logo imprinted on the front of the mask. That means you'll have to decide to imprint your logo with either screen printing, heat transfer or full-color dye sublimation.
If you are corporation with customer facing employees, you'll need to look for masks that protect staff and customers dependably, are comfortable enough for long shifts, and match your branding as well as their uniforms.
Decisions like this will help your business or organization stand out from the competition. It can get complicated fast. That's why we have created our illustrated guide to How to Choose the Right Custom Face Masks for Your Company, School or Organization. And if you still aren't sure what masks suit your needs best, give us a call or chat in. We're here to help!
You may also be interested in:
If you're struggling to make a decision or have more questions, you can reach out to one of our Promotional Product Experts. They can help guide you through our full selection of face masks so you're making the best decision possible.